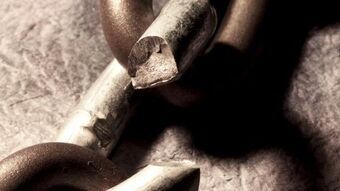 More assurances are needed that victims of modern slavery will not be placed at risk by government immigration plans, a Conservative Peer has said.
Speaking in parliament this week, Lord McColl of Dulwich pressed the government on changes to its Nationality and Borders Bill, which is designed to toughen rules around immigration.
Experts, including the UK's Independent Anti Slavery Commissioner, have warned that the plans could diminish support available to victims of modern slavery and human trafficking.
CARE has also raised the alarm and is pressing for a series of amendments to the bill, which is currently making its way through the House of Commons.
At the end of last year, the government signaled that 12 months of 'tailored support' for victims would be guaranteed. However, no further information has been forthcoming. Speaking yesterday, Lord McColl said:

The Peer also raised the issue of many confirmed modern slavery victims not being granted leave to remain in the UK. He stressed that:

Responding to Lord McColl's question on tailored support, the Minister, Baroness Williams of Trafford, said:

Commenting on the right to remain, she said: