Minister hints at gambling curbs in conference speech
Gambling
9 December 2021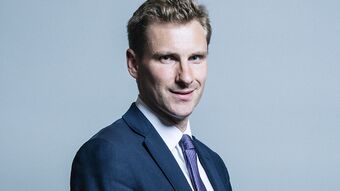 The government has expressed a willingness to usher in new safety measures to tackle gambling related harms.
Speaking to a conference organised by the charity GambleAware, Technology Minister Chris Philp suggested two safeguards may be included in a government whitepaper due to be published early next year.
Philp said the plans could include "affordability checks", which would see betting firms required to assess whether or not a punter can afford to place a bet. The Minister accused operators of intervening after customers have already lost large sums of money, when it is "far too late".
He also said it is "critical" that companies are willing to share data about customers exhibiting signs of addiction, hinting that a "single customer view" system could be established. This could see the Gambling Commission given more powers to "requisition" and analyse data.
Mr Philp said:
"The government considers gambling-related harm to be a health issue and a public health issue, and preventing harm is an essential objective of our gambling regulation.
"It's our duty in government and more widely to prevent people from being led down a path to a dark destination."
"All of us have a moral obligation to protect our fellow citizens who are in the grip of a severe clinical addiction that has devastated many lives".
The government's review of the Gambling Act 2005 is eagerly anticipated by campaigners who feel that regulation of the betting industry is unfit for the 21st century.
In a letter to The Guardian today, Tory Peer Michael Grade, who produced a series of recommendations for legal reform, urged Minister not to shy away from tough action:
"My fear is that the Department for Digital, Culture, Media and Sport may soften the reforms needed under pressure from the Treasury", he warned.
"Would that the gambling operators and the Gambling Commission had been present at this meeting of bereaved families, to better understand the urgent need for a route and branch reform of the present statutory and regulatory regime."
CARE has argued for much tougher regulation of the betting industry amidst surging gambling addiction, which decimates individuals, families, and communities.
James Mildred, Chief Communications Officer at CARE, has said:
"CARE supports treating gambling as a public health issue because this will allow more resources to be devoted to supporting those suffering from gambling related harms.
"The UK Government has a real opportunity to introduce legislation with real teeth to it in the coming months and we urge them to be bold.

"From cracking down on irresponsible gambling advertising, to holding the betting industry to account, we need new laws fit for digital age, where more and more people are betting online."