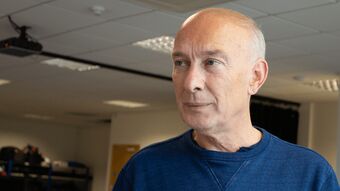 Melvin Tinker, a much-loved Christian speaker and author has passed away aged 66, following a short battle with cancer.
Mr Tinker was the author of more than a dozen books, including 'That Hideous Strength', which warned of social Marxism's effect on the Church.
He also held roles as a church minister and as Director of Theology at The Christ Church Network, Hull.
In October last year, his son Michael revealed that Melvin had been diagnosed with terminal pancreatic cancer.
Earlier this week, Michael revealed that his father was entering "his final few days" and had been discharged from hospital to die at home.
James Mildred, Chief Communications Officer at CARE, commented:
"We're deeply saddened to hear that Melvin Tinker has passed away. His preaching and writing were so helpful to Christians in the UK and beyond, analysing the times in which we live and inspiring gospel boldness and faithfulness. We extend our deepest condolences to his family and friends at this time."