Campaigners urge maximum £2 stake on gambling websites
Gambling
24 November 2021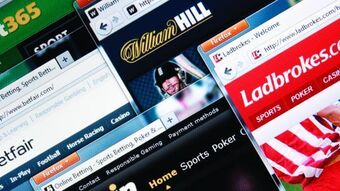 Leading public figures have called for a new legal limit on bets wagered on websites, amidst surging gambling-related harms.
In a letter to The Telegraph today, figures including former Tory leader Iain Duncan Smith, ex-BBC chairman Lord Grade, and 18 Bishops urged Ministers to introduce a maximum £2 stake tied to a monthly spending limit of £1000.
The group cited evidence from Public Health England suggesting the economic costs of gambling are at least £1.2 billion per year as a result of debt, unemployment, family breakdown and health problems. And they warned that more than 55,000 children are now hooked on betting.
Ministers are currently carrying out a review of the UK's Gambling Act 2005, which has been described as an "analogue law for a digital age" by CARE. Its provisions were drafted before a proliferation of online gambling, tied to the worst forms of gambling addiction.
CARE has consistently warned about the dangers of gambling related harms and is calling on the Government to consider a range of robust actions. James Mildred, Chief Communications Officer at CARE, commented:

"CARE supports treating gambling as a public health issue because this will allow more resources to be devoted to supporting those suffering from gambling related harms.
"The UK Government has a real opportunity to introduce legislation with real teeth to it in the coming months and we urge them to be bold.

"From cracking down on irresponsible gambling advertising, to holding the betting industry to account, we need new laws fit for digital age, where more and more people are betting online."