Bill to increase support for Modern Slavery Victims has its First Reading
Human Trafficking
30 November 2021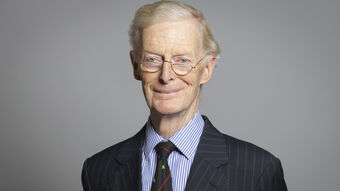 In the House of Lords this week, Lord McColl of Dulwich introduced his Modern Slavery (Victim Support) Bill as it had its First Reading in the House of Lords.
It's not the first time Lord McColl has introduced such a Bill and the broad aims of the proposed legislation are similar to previous Bills.
If passed, the Bill would see confirmed victims of modern slavery in England and Wales receive support for at least 12 months. This support would include housing, financial assistance and legal advice.
Current guidance defines the official 'recovery period' for victims as 45 days, however, the UK Government's Nationality and Borders Bill would reduce that to just 30 days unless amended.
CARE wholeheartedly supports Lord McColl's Bill and has consistently argued for long-term support for confirmed victims. If someone has been in modern slavery, long-term support is absolutely critical if they are to have any chance of rebuilding their lives.
The legislation now joins the queue for a Second Reading where Peers will have the chance to debate the general principles of the Bill.
To find out more about the Nationality and Borders Bill and its impact on modern slavery victims, read our briefing on the issues.