Betting giants shower MPs with gifts before crucial review of betting laws
Gambling
11 November 2021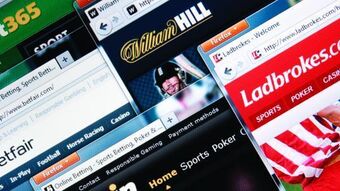 Gambling companies have been criticised for flooding MPs with donations ahead of a landmark review of legislation.
Campaigners vying for tighter restrictions around gambling accused companies of ramping up efforts to "make friends in parliament" and shape the decision making process.
One MP was hired by the Betting and Gaming Council, an industry-funded body, in 2020 and has been recieving £24,000 a year since then for ten hours of work a month.
Dozens of MPs have also been treated to sporting trips and hospitality by the BGC and Power Leisure Bookmakers in the past year, an investigation by the i newspaper found.
Matt Zarb-Cousin, a spokesman for the Clean Up Gambling campaign, said: "The amount the gambling industry's spent on hospitality for MPs is an indication of how desperate they are to make some friends in Parliament.
"But putting supportive MPs on their actual payroll, and turning the gambling lobby into a career safety net for MPs who lose their seats, is yet another example of the murky revolving door that exists between politics and lobbying."
CARE is urging the government to curb the gambling industry in its upcoming review of the Gambling Act 2005, which has been described as an 'analogue law for a digital world'.
Levels of gambling addiction have reached endemic levels, including among children, due to easy-access to online gambling and rampant gambling advertising.
A spokesman for CARE said:
"Gambling industry nobbling of MPs contributes to already high levels of mistrust among the public. We sincerely hope that their efforts will not dampen the will of MPs to reign in the predatory betting industry.
"The evidence of gambling harms in the UK paints a troubling picture. Stricter regulation is desperately needed, for the sake of vulnerable problem gamblers and children."