As world marks Anti-Slavery Day, UK politicians urge more action to help victims
Human Trafficking
22 October 2021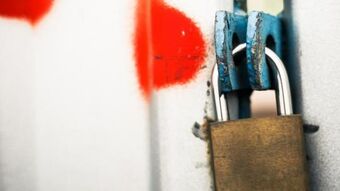 UK politicians have urged action to combat modern slavery and human trafficking as part of CARE initiatives marking world Anti-Slavery Day.
On Tuesday, Lord McColl of Dulwich spoke at a meeting of the All-Party Group on Modern Slavery at the Northern Ireland Assembly, set up by CARE for NI.
The APG was established last year, to lobby for greater protections and support for confirmed victims of modern slavery and human trafficking.
Lord McColl described proposals he has lodged at Westminster to improve support for confirmed victims of modern slavery across the UK as they escape exploitation and seek to rebuild their lives.
His Modern Slavery (Victim Support) Bill was backed by members of the Northern Ireland Assembly (MLAs) in a motion last year.
A separate initiative at the Scottish Parliament also marked Anti-Slavery Day, highlighting the work of Christian politicians throughout history to oppose injustice.
A motion lodged by Tory MSP Jeremy Balfour and supported by SNP and Labour MSPs states:
"…while Scotland has a good track record in adopting measures to tackle modern-day slavery, human trafficking remains a serious, if often invisible, problem in Scotland today".
It adds that: "Anti-Slavery Day provides an opportunity to reflect upon the tireless efforts of those in the past, notably the Christian politician, William Wilberforce, who led an ultimately successful campaign against the slave trade in the face of fierce opposition.
"[It] is an opportunity to assess what practical action can be taken by those in authority now to continue the legacy of Wilberforce and others".
As part of efforts to curb modern slavery and human trafficking, CARE is calling on MSPs to criminalise the purchase of sex and tackle demand for prostitution – a driver of exploitation.
The motion continues, "in light of well documented and troubling links between human trafficking and the sex trade, [Holyrood should] criminalise men who purchase sex, thereby dealing with one of the main drivers of human trafficking at source".
To learn more about CARE's work to combat modern slavery and human trafficking, and read resources on these issues, visit our cause page.