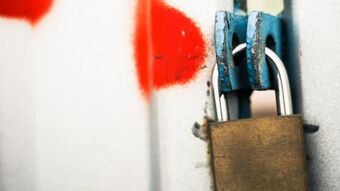 A new Bill was introduced in the House of Lords on Monday (13 January) which aims to significantly improve support for modern slavery victims across England and Wales.
Lord McColl's Modern Slavery (Victim Support) Bill would give victims at least 12 months of guaranteed support, with further support on offer, following an assessment.
This timely piece of legislation is a Private Member's Bill and it came 15th in the House of Lords ballot which took place before Christmas, so it is guaranteed further debate.
It comes as the Home Office is under increasing pressure to improve the current support for modern slavery victims, after the previous Government's 45-day policy was proved to be unlawful.
With the number of modern slavery offences soaring in the last year, addressing this challenge will require a victim first approach, which starts by improving the support they receive.
Public policy charity CARE is backing the new Bill and today (Sunday, 12 January), the charity called on the Government to get behind the McColl Bill.
CARE's Communications Manager, James Mildred, said:
"It was a Conservative Government that pioneered the Modern Slavery Act which covers England and Wales and it would be fitting if it was the new Conservative Government that now improved on that landmark piece of legislation.
"One area of the Act that desperately needs improving is the support currently on offer to victims.
"Lord McColl's new Bill is about putting victims first, which is the most effective way of giving them the best chance of rebuilding their lives.
"Modern slavery is a tragic reality in communities across England and Wales and if we fail to give victims robust support, they are at risk of destitution, homelessness or re-trafficking.
"What Lord McColl's Bill does is send a really clear message to victims that they will be protected and not abandoned.
"Modern slavery is a dehumanising trade that causes utter devastation and today we are calling on the Government to play its part in eradicating this vile trade by backing Lord McColl's Bill."
ENDS
Notes to editors:
For interview requests or more information please contact James Mildred: james.mildred@care.org.uk // 07717516814
CARE is a well-established mainstream Christian charity providing resources and helping to bring Christian insight and experience to matters of public policy and practical caring initiatives. CARE is represented in the UK Parliaments and Assemblies.
The latest statistics from the National Referral Mechanism (NRM) showed a sharp rise in the number of victims being referred: https://care.org.uk/news/latest-news/sharp-rise-number-modern-slavery-victims-referred-nrm
In June 2019, the Government conceded that its 45-day policy of support for confirmed victims of human trafficking is incompatible with the Trafficking Convention: https://care.org.uk/news/latest-news/home-office-concedes-45-day-limit-slavery-victims-unlawful
Last year, a cost-benefit analysis from experts at the Rights Lab at the University of Nottingham found that the benefits of longer-term support for modern slavery victims considerably outweighs the initial costs: https://care.org.uk/news/latest-news/longer-term-support-survivors-modern-slavery-will-boost-economy
In November 2019, new figures from the Metropolitan Police showed the number of recorded crimes committed under the Modern Slavery Act nearly doubled last year: https://care.org.uk/news/latest-news/modern-slavery-offences-soar-last-year
In January 2019, legal experts told the Home Affairs Committee called for greater support for victims: https://care.org.uk/news/latest-news/legal-experts-call-greater-support-victims