Relief as "regressive" abortion amendment withdrawn at Westminster
Abortion
5 July 2021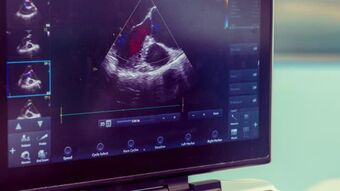 CARE has expressed "huge relief" after a proposed amendment to the Police, Crime, Sentencing and Courts Bill that would have permitted abortion up to birth for any reason was withdrawn.

New Clause 55, lodged by Dame Diana Johnson MP, sought to repeal all legal safeguards pertaining to abortion in England and Wales. If it had been approved, it would have:

Opened the door to abortion on demand, for any reason, up to birth;
Removed the requirement for a doctor to be involved;
Removed conscience protections for medics who object to abortion;
Opened the door to controversial 'sex-selective' abortions.
After a robust debate in the Commons this evening, Ms Johnson chose not to push it to a vote. Nola Leach, CEO of CARE, commented:

"I am hugely relieved at this outcome tonight. This regressive amendment was designed to remove all remaining legal protections for preborn babies in England and Wales, a radical shift from our current abortion law and the most radical proposal since the Abortion Act 1967 itself.
"Most people believe that preborn babies have value and importance which increases as they grow, and that this should be recognised in the law. We also know that babies are capable of living outside the womb from around 22 weeks. Most European nations have a lower legal limit than the UK for these reasons. UK politicians should be backing moves to lower the legal limit for abortion, not raise it.
"If this amendment had been adopted, we would have seen more abortions, greater harms to women, and more blatant discrimination against unborn babies. We would also have seen the right of pro-life medics to conscientiously object to abortion quashed. It is shocking that it was brought forward, and I hope MPs will continue to reject such extreme proposals in the years ahead."

Polling of British adults in 2017 found that just 1% of women think the time limit on abortion should be raised from 24 weeks to birth, while around 70% think the limit should be lowered. It also revealed that 91% of women think sex-selective abortion should be explicitly banned.
ENDS
Notes to Editors:
For interview requests or more information please contact Jamie Gillies: jamie.gillies@care.org.uk // 07384467819
CARE is a well-established mainstream Christian charity providing resources and helping to bring Christian insight and experience to matters of public policy and practical caring initiatives.
Helpful resources
Com Res polling on abortion decriminalisation
6 things the abor­tion lob­by won't tell you about decrim­i­nal­i­sa­tion | CARE