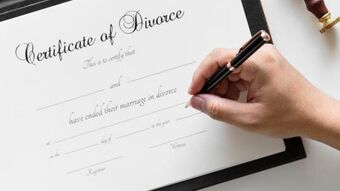 Government legislation to allow no-fault divorce will not come into force this year due to a number of 'technical issues', the UK Government has said.
The Ministry of Justice says "more detailed scoping work" is needed before the Divorce, Separation and Dissolution Act can be implemented. It has set a new date for implementation of 6 April 2022.
CARE opposed the no-fault divorce plans when they were making their way through parliament, arguing that they will compound family breakdown and lead to a spike in divorces – already at dizzying levels in the UK.
The new law removes a previous requirement to provide a statement showing irretrievable breakdown before a divorce can happen. When it comes into force, a spouse will be able to unilaterally end a marriage without providing any real reason.
Speaking yesterday, family law expert Toby Yerburgh, a partner at the law firm Collyer Bristow, noted that concerns remain about the law, saying people are "unconvinced about the wisdom of making divorce easier".
James Mildred, Chief Communications Officer at CARE, commented: