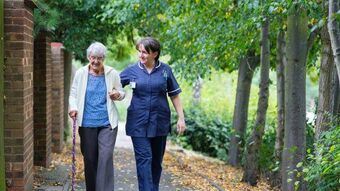 Today, Baroness Meacher's Assisted Dying Bill had its First Reading in the House of Lords.
The Bill aims to legalise physician assisted suicide for terminally ill adults with six months or less left to live.
It's similar to previous Bills debated by both Houses of Parliament, all of which have failed to pass.
Coming seventh in the private members' ballot in the Lords a few weeks ago means the Bill is likely to receive a second reading later this summer, or early Autumn.
This is where Peers will debate the general principles of the legislation and sometimes vote on it as well.
It marks the first time Parliament will debate an assisted suicide bill since September 2015 where MPs voted overwhelmingly against it by 330 - 118.
Recently, some 70 Parliamentarians signed a letter opposing any change in the law.
There are numerous arguments against legalising assisted suicide, including the pressure it would put on the most vulnerable so the 'right to die' would in fact become a duty to die.
Evidence from around the globe from places where assisted suicide is legal suggests any such law is expanded over time to include more and more people.