'Pills by post' abortion policy will lead to more coerced abortions, warn doctors
Abortion
19 March 2021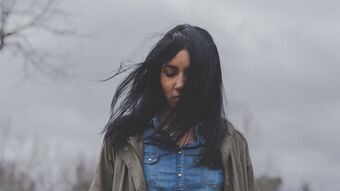 The majority of doctors fear that the Government's at-home DIY abortion policy will lead to vulnerable women being coerced into an abortion by their abusive partners.
The results of a recent poll found that 6 out of 7 doctors have serious concerns about the 'Pills by Post' scheme.
The policy was introduced towards the start of the Coronavirus pandemic, following concerns that women would not be able to attend abortion clinics.

Under the scheme, abortion pills can be prescribed by a doctor over the phone or on a video call. The pills will then be posted to women at home in a process known as 'telemedicine'. This is currently available to women up to 9 weeks and 6 days gestation.
Pills could fall into wrong hands
In the survey, 82 per cent of the 1,000 GPs polled said they were concerned about 'the possibility of abortion pills being falsely obtained for another person'
86 per cent were also concerned that women would use the pills after ten weeks' gestation, which is much less safe.
There is already evidence that this has happened, with reports of women taking the pills as much as 28 weeks' gestation. This is alongside reports of serious safety concerns with women reporting to A&E with major hemorrhage and ruptured ectopics.
Another important finding of the poll was the potential for increased mental distress for women. 74 per cent of the GPs polled said they were concerned about the distress women would experience in having to dispose of the terminated pregnancy.

Meas­ures sup­posed to be temporary
This policy was initially due to end when the temporary provisions of the Coronavirus Act 2020 finished or at the end of March 2022.
However, during the Commons debate on the Domestic Abuse Bill last year, Diana Johnson MP tabled an amendment to extend the temporary arrangement for victims of domestic abuse beyond the covid-19 restrictions. In a pro-life win, this was withdrawn due to concerns from other MPs that it would have safety implications for domestic abuse victims.
Instead, the UK Government said it would hold a public consultation on the issue — for all women, not just domestic abuse victims.

The consultation asked whether the measures should end immediately, become permanent or have a 2-year time limit.
The consultation has now closed and Ministers are expected to announce whether the scheme will become permanent later this year.