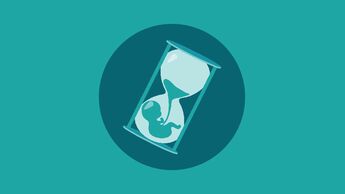 What do those campaigning for the decriminalisation of abortion really want? The answer is abortion available right up to birth for any and every circumstance.

MPs campaigning on this issue consistently attempt to deny this claim. Perhaps they don't know their own lobby, or perhaps there are differing views within it. However, whilst I sincerely hope this isn't true, there's enough evidence to suggest that this is their ultimate intention.
The only other statute left regulating abortion once the 58 and 59 of the Offences Against the Person Act 1861 is repealed is the Infant Life Preservation Act 1929, which makes it an offence to abort a baby capable of being born alive, unless it will save the life of the mother. Section 5(1) of the original Abortion Act 1967 described this Act as "protecting the life of the viable foetus."
How long will it be before this statute, too, is described as "cruel, draconian, and outdated"? It's not beyond the realms of possibility. Abortion up to birth has already been made legally permissible by our friends in New York, Canada and Australia.
BPAS CEO, Ann Furedi, is a highly influential voice in the pro-abortion movement. She does not hide the fact that she believes abortion should be available up to birth. In 2016, she stated: "Let me be very clear: there should be no legal upper limit" i.e. we need to get rid of the 24-week limit. It's also worth noting she has publicly said that she believes life begins at conception, she is pro sex-selective abortion, and she believes abortion should be used as a form of birth control.
The reason we have restrictions around abortion from 24 weeks is the 'viability argument' — the idea that the baby is now capable of being born alive (and indeed surviving) which means it can be independent of its mother. However, for some in this lobby the woman's interests should always override the baby's, even if it is a 'person' from this point.
We've already seen this inserted into draft legislation. In Diana Johnson's Abortion Bill in 2018, a draft of the Bill was accidentally placed online and then quickly taken down. Significantly, it repealed the Infant Life Preservation Act 1929 and allowed women to self-abort up to birth. When the final Bill was published, this provision was removed, but it does reveal that the intentions of campaigners within Parliament align with Furedi's.
But Johnson's party have now gone even further. Despite protestations from some of its pro-abortion MPs that the Infant Life Preservation Act would remain on the statute book, the Labour Party put the decriminalisation of abortion into its 2019 Election Manifesto, calling for decriminalisation up to birth.
The ramifications of decriminalising abortion up to birth are considerable. A baby's life, whilst it remains in the womb, will have no protection at all. Its personhood will no longer be up for debate—it emphatically won't have any legal status, whereas now it at least enjoys a vague degree of protection under the law.
It will also have huge consequences for women. Medical regulation simply isn't sufficient to protect women from coercion and abuse. It won't cover women who are pregnant and get attacked and lose their baby, because their baby won't exist as a person under the law.
How is this genuinely supporting women's rights? Fighting against this is not about patronising women – it's about protecting them, something abortion clinics do not have a great track record on.
Moreover, this just isn't what the public want. I'm not about to pretend that our society is pro-life. But it's far more on the fence about abortion than this lobby or the media would have us believe.
What we know from polling is that the general public don't want abortion up to birth. In fact, polling from 2017 found that only 1% of people actually want this and most favour greater restrictions on abortion. This correlates with many conversations I've had with pro-choice friends, who are horrified when I even suggest the idea of abortion up to birth for any reason.
The sad thing is, most people are probably completely unaware that this is exactly what decriminalisation will mean.
Let's not go the way of our friends in New York. It would be the greatest tragedy if we saw Big Ben lit up in pink, just as One World Trade Center was in 2019, in celebration of a completely false idea that this is actually about trusting women — that this is somehow about helping us.
The very opposite is true: women will be hurt by decriminalisation, as they are hurt by all abortion. What is worse, this false and terrible 'progress' will be achieved by the sanctioned snuffing out of the lives of the most vulnerable members of our society.
Let's not forget, decriminalisation erases personhood. And we ought to ask ourselves very carefully what gives us the right to consider some human beings people, and others not.