Last week, the British Medical Association (BMA) published the results of its poll of members' views on assisted suicide. The survey was carried out in February this year and was conducted by Kantar, an independent research organisation. It's worth noting that the results themselves will not change BMA policy, but will be used during a debate on official policy at the next annual representative meeting (expected to be held in June 2021). It is also worth noting that the BMA is opposed to all form of physician-assisted suicide and will remain so unless members change the policy in June.
The Key Results
So, what did the results show? You can read a summary on the BMA website and access the full results of the survey as well. The first section of the survey dealt with doctor's attitudes towards assisted suicide. This is where the doctor provides the lethal drugs, but the patient administers them.
In total, 40% thought the BMA should support assisted suicide as official policy, while 33% were opposed, 21% neutral and 6% undecided.
When asked if they personally supported a law change to legalise assisted suicide:
50% of members (14,408), personally support a change in the law on prescribing drugs for eligible patients to self-administer to end their own life.
39% (11,385) oppose changing the law in this respect
11% (3,193) are undecided.
When asked whether they'd be willing themselves to participate in any way in the process if the law changed the result were as follows:
45% (13,601) said no.
36% (10,471) said yes.
19% (5,454) were undecided.
The second part of the survey looked at attitudes among members towards 'administering drugs with the intention of ending an eligible patient's life'. This is commonly known as euthanasia and is legal in Belgium and the Netherlands.
30% (8,474) were supportive
40% (11,551) were opposed
23% (6,441) were neutral
7% (2,116) were undecided.
When asked if they personally supported or opposed a change in the law on allowing doctors to administer drugs with the intention of ending an eligible patient's life, the results were:
37% (10,516) supportive
46% (13,099) opposed
17% (4,882) undecided
When asked if they would participate in the process:
54% (15,356) said no
26% (7,260) said yes
20% (5,748) were undecided
Oth­er Note­worthy Results
Members registered with a licence to practise in the UK were more opposed than those without said licence.
GPs were more opposed while medical students were more supportive
Doctors working in palliative care, geriatric medicine, clinical oncology and general practice were generally more opposed.
In total, the BMA heard from 28,986 members, 19.35% of all members who were invited to take part.
Does This Mean The Law Will Change?
No and it does not automatically mean the BMA's policy will change either. As mentioned above, that depends what happens in June next year at the next annual representative meeting.
How Bad Is It?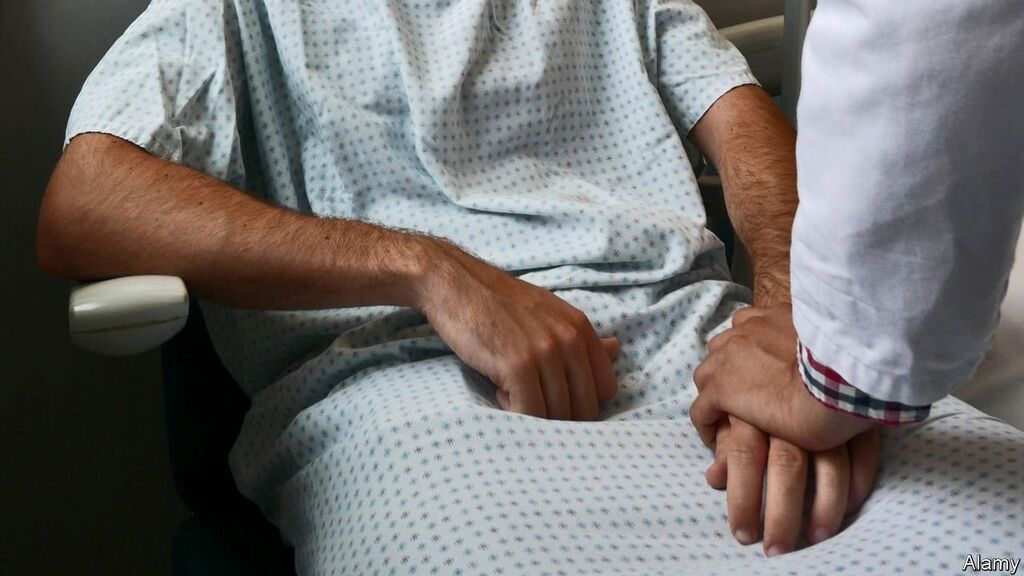 If you are opposed to assisted suicide and euthanasia, there's no doubt the overall results are concerning. For example, a majority of respondents believe the law should change to allow physician-assisted suicide.
But there are some positive results. More respondents are opposed to euthanasia than in favour, a majority of respondents would not be willing to actually administer/participate in the administration of drugs. It was also striking that doctors most closely involved in end-of-life and care treatment are generally opposed to assisted suicide and euthanasia.
Out of the BMA's total membership, less than a quarter responded to the survey so it's a sample of opinion, but nothing more. Pro-euthanasia groups like Dignity in Dying may claim 'victory' but they are exaggerating the results. Having been knocked back in Parliament and defeated in the courts, their current strategy is to push for a review of the current law in England and Wales to pave the way for law change. An apparent shift in doctors' attitudes will naturally be 'jumped on' for campaigning purposes.
How should we respond?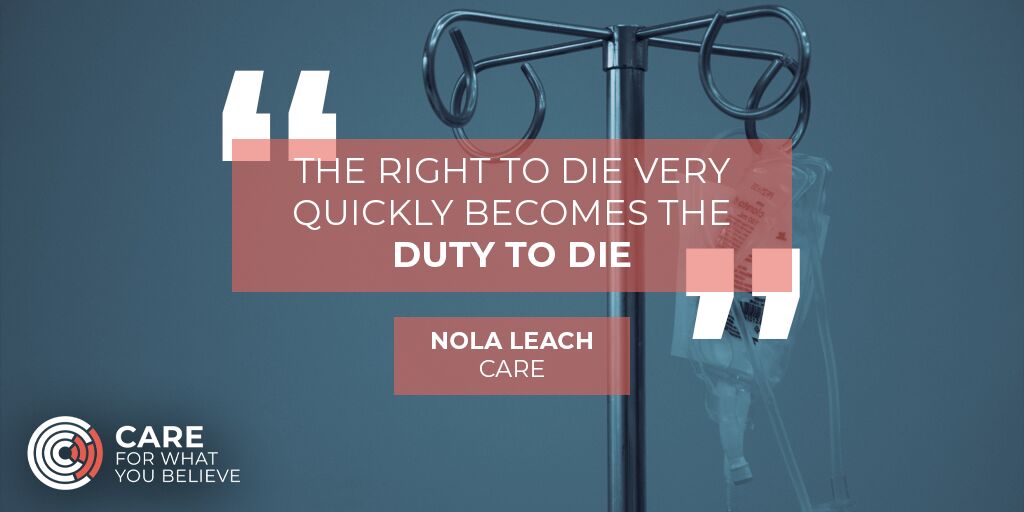 Our response must be to resist panic. But at the same time, we must recognise the danger of complacency. Pressure to change the law to allow assisted suicide is unquestionably growing. What's really important is finding ways to present decision makers with the key arguments against changing the law.
It's also helpful to reaffirm our commitment to protecting and preserving life. The truth is assisted suicide will heap pressure on the most vulnerable in our communities. The right to die will become the duty to die and this sends a devastating message to those who experience suffering at the end of their lives.
Here's what Dr Gordon Macdonald, CEO of Care Not Killing had to say: