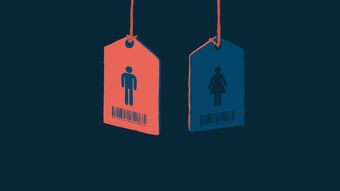 Boris Johnson has promised to respect and uphold the rights of human trafficking victims.
The Prime Minister made the remarks during Prime Minister's Questions on Wednesday 14 October.
He was responding to a question from Karen Bradley MP who was formerly a Home Office Minister with responsibilities for the UK's response to modern slavery.
The UK is preparing to mark Anti-Slavery Day 2020 which is on Sunday 18 October and is a chance for nations to reaffirm their commitment to ending human trafficking in all its forms.
Timely Remarks
Mr Johnson's promise is extremely timely with MPs set to vote on Monday 19 October on amendments from the House of Lords to the Immigration and Social Security Coordination Bill.
One successful amendment from Lord McColl is now known as clause 12 in the bill and it's simple purpose is to protect the rights of human trafficking victims post-Brexit.
Leaving the EU means uncertainty for victims because some of the support they currently enjoy is based on an EU Trafficking Directive from 2014.
That Directive has been very influential and led to the Modern Slavery Act, the law that currently applies in England and Wales.
Ask Your MP To Sup­port Clause
12