Peers vote 312-211 for Amendment To Protect Rights of Victims Post-Brexit
Human Trafficking
7 October 2020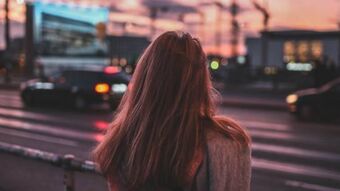 Yesterday in the House of Lords, Peers voted 312-211 in favour of Lord McColl's amendment which aims to safeguard the rights of victims in a post-Brexit Britain.
What's the Issue?
Why is this amend­ment so important?
Victims need to be given robust protections if they are to move on from the vicious cycle of being trafficked and then re-trafficked. Some of the existing support systems for victims flows from something called the EU Directive on Human Trafficking. However, because the UK is set to leave the EU from 31 December, it remains at this stage unclear what Brexit will means for the rights of victims and despite being asked, the Government have so far been unclear about Brexit's impact on modern slavery victims and their rights.
What is Lord McColl's Amend­ment Try­ing To Do?
Lord McColl's amendment means victims from countries within the European Economic Area (this includes EU Member States plus Norway, Iceland and Liechtenstein) will receive the same immigration rights as they would in a post-Brexit Britain. They would also be automatically considered for leave to remain rights, provided they meet the criteria in the National Referral Mechanism (NRM), which is means victims are recognised. If they are confirmed, in a post-Brexit Britain, these victims would be entitled to a minimum of 12 months leave to remain, with access to public funds so they could get jobs and receive benefits.

What hap­pens next?
The Immigration and Social Security Coordination Bill will have its Third Reading in the House of Lords on Monday 12 October. It will then enter a stage known as 'ping-pong', possibly on Monday or later on next week. Ping pong is when MPs will vote on amendments passed by the Lords. If MPs approve Lord McColl's amendment, it will become law when the Bill receives Royal Assent.
What Can You Do?
There are two things you can do in response. Firstly, you can pray MPs will accept the amendment. Secondly, you can write to your MP and ask them to support it on Monday.
It's worthwhile saying that even if the amendment is rejected by MPs, there may be opportunities to secure some changes from the UK Government to ensure victims are protected post-Brexit. Please pray the Government would be open to negotiations.