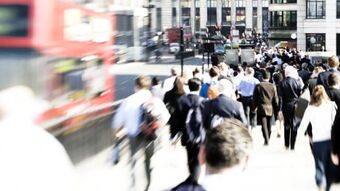 The Prime Minister Boris Johnson has been warned by his own MPs that he will face a rebellion in the house of Commons if he tries to liberalise Sunday trading laws.
Allowing larger stores to open for longer on a Sunday had been mooted as part of a series of measures to aid economic recovery from the coronavirus lockdown.
However, key backbenchers have written to the PM, urging him to reconsider.
The MPs told the PM:
Seven Tory MPs sent the letter: Fiona Bruce MP, William Wragg MP, David Amess MP, Martin Vickers MP, David Jones MP, Andrew Selous MP and Bob Blackman MP.
If the relaxation of Sunday trading laws is opposed by Opposition parties, only 41 Tory rebels are needed to ensure it doesn't happen.
An attempt to liberalise Sunday trading failed in 2016, when 27 Tory MPs rebelled.
CARE's View

It's understandable that the UK Government want to kick start the economy and it's important that they do so. However, removing Sunday trading hours will not achieve this.
Instead, it will harm local shops and high streets and there is no real economic evidence suggesting that relaxing Sunday trading hours has any effect on economic growth. For many retail workers, Sunday is an important day where they can spend more time with their families.
Ask your MP to pro­tect Sunday trad­ing laws