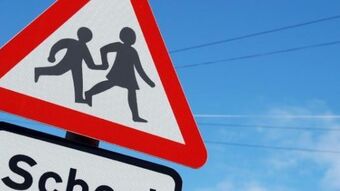 The Department for Education has written to schools in England, instructing them that they no longer have to begin teaching the new Relationships and Sex Education curriculum from September this year.
The new curriculum will still be compulsory in the 2020/21 academic school year but schools will be given flexibility about when they start teaching it. The change has come about after the Department looked closely into the impact of coronavirus on 'education delivery, including the implications on a school's ability to discharge their duty relating to the implementation of these subjects.'
Schools will be given flexibility to assess their own preparedness in delivering the subjects, particularly given the new requirements in the statutory guidance. If a school is unable to start teaching RSE in September this year they will be able to delay until the summer term of 2021.
Concerns had been raised in the last few weeks about schools abilities to prepare properly for the new RSE subjects including planning the curriculum, training teachers and consulting with parents. Lost time and competing priorities mean schools are under significant pressure at the moment.
Commenting, CARE's family policy officer Jonathan Williams said:
"A central element of this new RSE subjects is the requirement that schools consult parents in developing and reviewing the curriculum. Parents must know what is being taught so they can complement this teaching at home and address sensitive issues at the right moment.
The Department for Education (DfE) is right, therefore, to recognise that schools are under increased pressure due to the coronavirus pandemic and may not be able to properly consult parents in developing their curriculum.
Proper parental engagement and consultation should not be compromised and so we welcome this sensible decision from the DfE. This delay should enable schools to focus on the essential education they are delivering in unprecedented and challenging ways at the moment, and return to the new RSE curriculum delivery when there is adequate time and space."