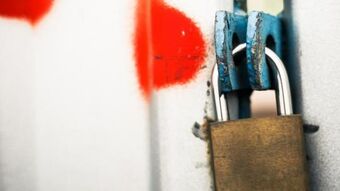 The number of modern slavery victims identified in London has increased by almost tenfold.
The Home Office's 2018 Annual Report on modern slavery shows that of the 5,143 people referred to the National Referral Mechanism (NRM) in 2017, more than 30 per cent of cases were in London alone – almost three times that of any other region or country in the UK.
Data from the Met Police shows that in 2013, 187 referrals for modern slavery and human trafficking were made in London. By 2018 that figure rose to 2,346.
The London Assembly's Police and Crime committee is calling for an overhaul of the way the Mayor of London and the Met Police deal with human trafficking. It has written to Sadiq Khan recommending that more detectives should be assigned to the Met's specialist crimes and vulnerabilities unit.
It is also proposing that the London Modern Slavery Partnership Board, established in 2018, should develop a London-specific modern slavery strategy to improve the capital's response to the problem.
Chair of the London Assembly Police & Crime Committee, Unmesh Desai AM, said:
"It's clear that London needs to have a more coherent strategy to tackle modern slavery and human trafficking. The rise of modern slavery cases in London over the last five years shows that action is needed now."
The committee has also called on the Home Office to change the national referral mechanism, which is the gateway to getting support. Confirmed victims of trafficking currently only receive limited support leaving them vulnerable to homelessness and re-trafficking.
The Modern Slavery (Victim Support) Bill would give confirmed victims a minimum of 12 months support and assistance, allowing them to begin rebuilding their lives and recover from their exploitation. By giving victims more support, this would allow them to work with police to secure more convictions of perpetrators.