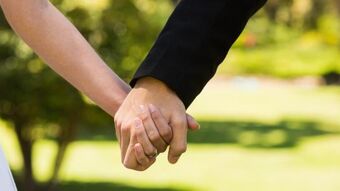 In the Queen's Speech just a few weeks ago, the Government announced they intend to bring back their no-fault divorce Bill in the new Parliament.
They have now timetabled the Bill as one of the first pieces of legislation that will go through the Lords, and the Bill had its First Reading on Tuesday.
The Divorce, Separation and Dissolution Bill will replace the current requirement to show evidence of conduct or separation, and a divorce may be obtained merely by providing a statement showing irretrievable breakdown. This essentially removes the 'fault' part of divorce, meaning we will essentially have no-reason divorce where one spouse can unilaterally end the marriage without having to provide any real reason.
If one spouse wants out, they will be able to do so in six months and their spouse, who made what they regarded as a serious till death us do part commitment, will have no rights to contest this.
Lack of scrutiny
The Bill was first introduced in June last year but its progress was halted due to the prorogation of Parliament and the General Election.
Concerns were raised at the time about the speed with which the Bill passed through the Commons, with it only receiving 47 minutes of debate at Committee stage.
The lack of scrutiny is significant, given that this is the largest shake up to Britain's divorce laws in years.
CARE's Concerns
We have serious concerns about the stated aims of the Government and the way no-reason divorce will play out in reality.
The Government has ignored the overwhelming opposition to their proposals from the public. The consultation on the proposals last year found that a staggering 80% of those who responded did not agree with the proposal to replace the five facts with a notification process, while a mere 17% were in favour.
Children need safe, stable and nurturing relationships to thrive. These thoughtless proposals will undermine marriage and damage children in the long term.
We will once again work hard to oppose this new Bill and uphold the Christian vision of stable families that benefit all of society.
Find out more
In this article, CARE's Family Policy Officer, Jonathan Williams, explains in more detail some of the concerns we have about the Government's proposals