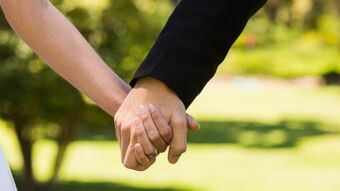 This past week its been National Marriage Week 2019 and during the week, we've been publishing blogs by different members of the CARE team. In this special series of short articles, they reflect on topics such as kindness, intimacy, singleness and a number of others. Written from a clear Christian perspective, they are personal, insightful and moving. Use the buttons below to read the pieces.
I'm going to stick by you: Lyndon and Celia's story
We also published the following CARE's Chairman Lyndon Bowring and his wife Celia have been married for 45 years. Here, they reflect on their marriage and some of the key lessons they've learned.