45 day limit on support for modern slavery victims could be unlawful
Human Trafficking
2 April 2019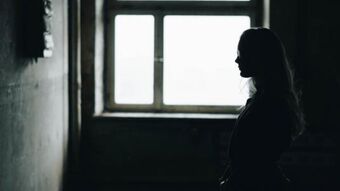 The current Home Office limit on the guaranteed level of support for confirmed victims of modern slavery in England and Wales could be unlawful, a High Court Judge has said.
Under the current arrangements, a person who is thought to be a victim of modern slavery receives a minimum of 45 days support and assistance while the authorities review their case and decide if there is evidence that they are a victim of human trafficking or forced labour. After the authorities make that decision confirmed victims of modern slavery receive just 45 days more support in a so called 'move on period', which includes things like safe housing, advice and financial aid.
Now, two victims of modern slavery who are seeking a judicial review of the 45 day limit have been granted an extension to that support , after a judge at Birmingham administrative court agreed with them that it could be illegal.
Putting victims first
Modern slavery victims are often at high risk of being re-trafficked, being made destitute and finding themselves homeless.
There are estimated to be 136,000 people in modern slavery here in the UK, many of them working in car washes or nail salons that we walk past every day and others experiencing sexual exploitation or domestic servitude in private homes.
CARE has long made the case that tackling modern slavery effectively requires a 'victim first' approach.
The 45 day 'move on period' introduced just in February this year is an improvement on the 14 days that was previously offered to victims of modern slavery, however it is still not enough.
Victim Support Bill
That's why we are supporting the Modern Slavery (Victim Support) Bill which is being championed in the House of Lords by Lord McColl of Dulwich and by Iain Duncan Smith MP in the Commons.
The Bill would guarantee confirmed victims of modern slavery 12 months support, a significant increase on the existing limit.
Despite strong support from individuals, campaign groups and Peers and MPs, the Government continues to stall on giving the Bill the time it needs to become law.
Watch IDS make the case for the Modern Slavery (Victim Support) Bill
In this clip from a recent debate, Iain Duncan Smith made a clear and compelling case why the Government needs to back the Modern Slavery (Victim Support) Bill.
Find out more
Follow all the latest news on CARE's work on human trafficking here