A Filipino woman who escaped modern slavery now spends her time fighting to free others through an organisation operating out of a south London church.
A special report by The Guardian newspaper details how Analiza Guevarra was first swept into modern slavery after moving to Qatar. She was one of four domestic workers employed by a Qatari family with eight small children.
Guevarra's employer would scream at workers for not working hard enough and encouraged the children to abuse them as well.
In 2017, her employer told her that they were travelling to the UK to receive medical treatment for one of the children and that she, alone, would accompany them. Shockingly, she experienced even worse treatment after arriving on British soil:
"When I arrived in the UK, my employer just passed my passport over. I was not told that I had a right to the national minimum wage, that I had any employment rights or that if I was abused then I could get help."
Without her colleagues, Guevarra had to work from 5am until 1am every day, sleeping just three or four hours. She was made to sleep on the floor of the nursery and was woken up constantly by the children.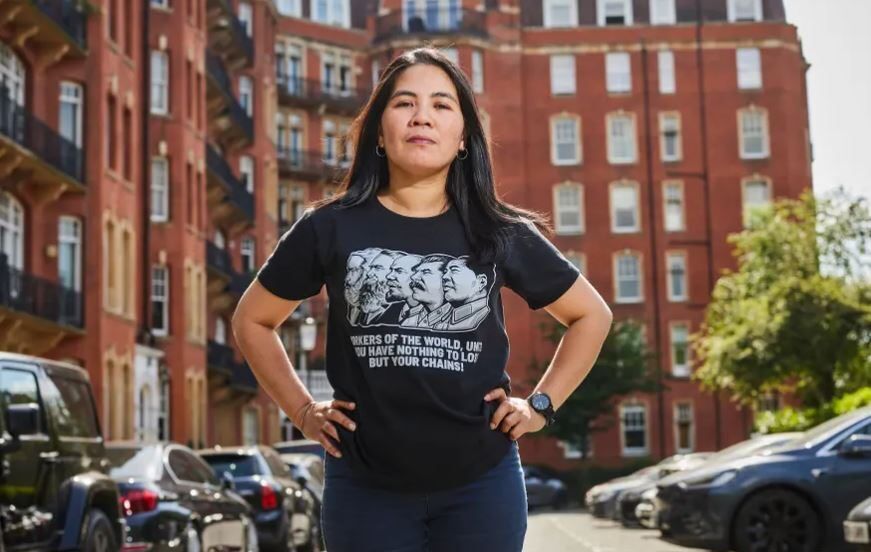 The family did not even give her food, so she had to scavenge and steal what she could without them noticing. They also refused to pay her full wages. In total, she was paid £340 a month for 18- to 20-hour days, 7 days a week.
When her employer began to physically abuse her, she knew it was time to get out: "That's when I knew I had to go. I believed they would end up killing me."
A Libyan couple aware of her plight took pity on her and offered her work. One morning in September 2017, she slipped out of her apartment with a bag and made her way to the couple's home.
The couple did not pay her well however, they did allow her to go to church. Guevarra says: "I had Googled where the Filipino community worshipped and found out about the church."
Guevarra happened to attend a church which is home to the Filipino Domestic Workers Association (FDWA). The small but very busy organisation has rescued hundreds of women from domestic servitude behind the closed doors of London's most exclusive neighbourhoods.
"The moment I walked in, they told me: 'Now you are in good hands. You are no longer a slave.' And I just cried. On that day, I felt free for the first time in a year and a half."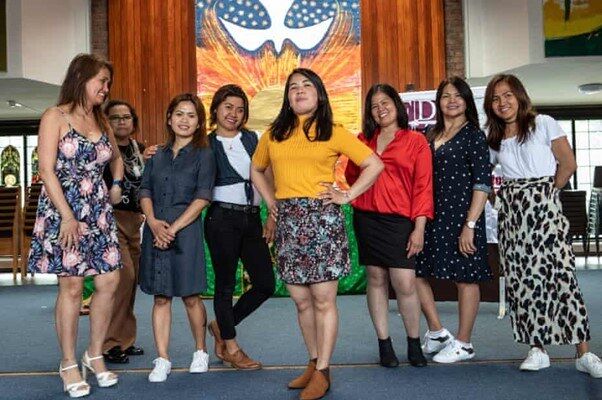 The FDWA gave Guevarra a place to stay and accompanied her to the police, who confirmed that she is a victim of modern slavery. Now she works with the organisation to free others: "They saved my life and now I want to save others," she says.
"Once you have been through it yourself, it's quite easy to see which women need help," says Guevarra. They slip them notes with the FDWA's number on them, or sit next to them on park benches, whispering that they are not alone."

"This work is my life; it keeps me hopeful. Our employers felt like they could treat us like animals. When I found the FDWA, I felt human again. I want to make others feel that, too. It makes it all worth something."
CARE is currently calling on the UK Government to improve support for victims of modern slavery. There needs to be continued action to implement the Modern Slavery Act effectively to ensure that there is an increase in successful prosecutions of traffickers and that victims are provided with the necessary protection and assistance in accordance with international law.
In particular, we are calling on the Government to:
1. Continue the roll out of Independent Child Trafficking Advocates (ICTAs) across the remaining two thirds of local authorities in England and Wales so all areas are covered and bring the appropriate section of the Modern Slavery Act 2015 (Section 48) into force.
2. Introduce legislation along the lines of Lord McColl's Modern Slavery (Victim Support) Bill to put support and assistance for victims into law and offer victims support, assistance and leave to remain for 12 months after the authorities confirm they are a victim.
3. Implement the recommendations of the Modern Slavery Act Review, especially in strengthening the role of the Independent Anti-Slavery Commissioner.
4. Review the laws on prostitution, particularly the operation of Section 14 of the Policing and Crime Act 2009 their impact on demand and reducing trafficking for sexual exploitation.
5. Develop a model for providing needs-based support to victims and publish guidance in the interim.
To learn more about our work on modern slavery and human trafficking, visit our cause page.