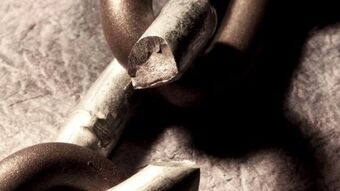 Hundreds of human trafficking victims will be able to work and claim benefits in Great Britain due to a significant High Court ruling.
Until now, the UK Government has been allowed to send confirmed victims of human trafficking back to their home countries where they are at risk of being re-exploited.
As a result, many victims claim asylum or humanitarian protection, a drawn-out process which results in them waiting years without being allowed to work, study or access benefits.
A Vietnamese women challenged the rules, citing her own terrible experience of being imprisoned and then detained by immigration authorities despite being confirmed as a victim of human trafficking.
In a ruling handed down on Tuesday, a High Court judge sided with the woman, who is not named for legal reasons. This places a new duty on the Home Office to give confirmed victims access to different forms of support.
Mr Justice Linden said:
"The effect of the refusal to grant the claimant modern slavery leave is that she is subject to the so-called hostile environment underpinned by the Immigration Act 2014."
He added that the woman should have been granted discretionary leave to remain on the basis that she had to remain in the UK to pursue asylum and human rights claims based on a fear of being re-trafficked if she was returned to Vietnam.
The woman's lawyer, Ahmed Aydeed, said:
"The decision will have implications. It will affect hundreds of people if not more. Recovery is a vital form of relief for survivors of trafficking, and this will go a long way to assist victims in their physical, psychological and social recovery.
"Our client and other survivors will finally have access to education, training and they'll finally have the right to work. Not only will this assist survivors of trafficking but it will also provide a direct financial benefit to the public purse."
CARE has been calling on the Government to support Lord McColl's Modern Slavery (Victim Support) Bill, which would guarantee victims in England and Wales at least 12 months of holistic support.
We are joined by a coalition of anti-trafficking organisations, as part of the Free for Good Campaign, who are urging the Government to do the same.
Learn more about the campaign by visiting the Free for Good website.