Exeter pro-life students receive death threats after attempt to cancel group
Religious Liberty
7 October 2021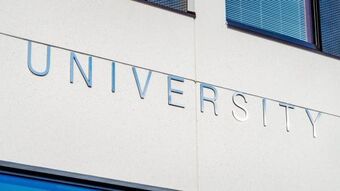 A free speech row has broken out at Exeter University after students mounted a campaign to shut down a pro-life society.
Pro-abortion students launched a petition, which currently has more than 3,000 signatures, calling for Exeter Students for Life (ESFL) – a society that campaigns against abortion – to be "abolished".
Members of the pro-life society have received death threats, now report to the police. Comments on an ESFL social media page include: "If only your mum considered abortion". Another wrote "fave place in Exeter gonna be the bottom of the quay if u int careful".
President of ESFL, Alireza Ghazi-Torbati, has strongly criticised the attack:
"The UK has traditionally been a bastion of free speech, but in recent years that has been eroded and the trend has been reflected in over 100 of our universities. Pro-life groups in particular have been targeted and faced attempted censorship for valid beliefs held by many across the world.
"Our student group should enjoy the same rights as every other student group on campus, free of discrimination or harassment. The death threats made against members of our society are completely unacceptable and deeply disturbing. We have contacted the university. We would like them to take immediate action on this.
"Exeter University must be a marketplace for free thinking, which is what universities are designed to be. As George Orwell said: 'If liberty means anything at all, it means the right to tell people what they don't want to hear.'"
The Students Guild of Exeter University has responded with a statement saying it "supports freedom of speech".
"We want to foster an environment where our members can participate fully, feel able to question and challenge, express new ideas, discuss controversial and or unpopular opinions within the law – all without fear of intolerance or discrimination."
A spokesman for CARE said:
"Supporting free speech means accepting the right of others to voice views we disagree with - including views we find offensive. Free speech means engaging with others, critiquing ideas, and debating with them. Our society can only flourish when we are truly free to disagree with one another. Students at Exeter should take note of this."