Call for better support as stats show rise in modern slavery referrals post-lockdown
Human Trafficking
6 August 2021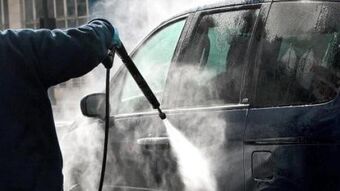 More, tailored support is needed for confirmed victims of modern slavery, campaigners say, following the release of new figures showing a sharp rise in referrals as lockdown ended.
Figures released by the Home Office, show that 3,140 potential victims of modern slavery were referred to the National Referral Mechanism (NRM) in the second quarter of 2021 – the second highest level recorded. Almost half of those referred (1,357) were children.
During the national lockdowns period, referrals dropped significantly, as organisations involved in the referrals process diverted resources towards Covid-19. The resumption of face-to-face engagement has led to more potential victims of modern slavery being picked up by the system.
Responding to the news, Lauren Agnew, Human Trafficking Officer for the charity CARE, which has worked closely with politicians on measures to curb human trafficking and modern slavery, said decision-makers must step up efforts to identify victims and ensure they receive ongoing support:

ENDS
Notes for Editors:
For interview requests or more information please contact Jamie Gillies: jamie.gillies@care.org.uk // 07384467819