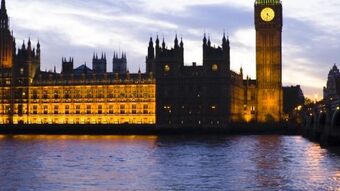 MPs have backed UK Government legislation to tackle campus censorship by a margin of 364 votes to 216.
Last night, the Higher Education (Freedom of Speech) Bill passed its Second Reading. An amendment by the Labour Party to deny a second reading was defeated.
If the bill goes on to become law following further deliberation, it will place a duty on universities, colleges, and student unions to actively protect and promote free speech, or face punishments.
The legislation would establish a new complaints scheme for students, academics or visiting speakers who have been censored on campus. Incidents will be investigated by the Office for Students, a new regulator, and individuals will also have the right to seek compensation through the courts.
Outlining the details of the bill, the Education Secretary, Gavin Williamson, told MPs:
"Our universities must not become spaces where ideas are debated within a narrow consensus with those who challenge majority views subject to censorship themselves."
"These legal duties are key to ensuring that the higher education sector in England continues to be an environment in which students, staff and visiting speakers are not just able but welcome to freely express their views, as long as those views are lawful."
Commenting on the bill earlier this year, a spokesman for CARE said:
"Freedom of speech and expression – fundamental rights – have come under an astonishing attack in recent years, particularly in universities, exactly the kind of institutions where free, open debate is to be encouraged. And Christians are often silenced due to the counter-cultural nature of their views on matters such as life and sexual ethics.

"At CARE, we are deeply concerned by this gradual erosion of civil liberties and Gospel freedoms. We hope that the passage of robust new Higher Education provisions and the work of the Office for Students will result in positive change in educational settings."