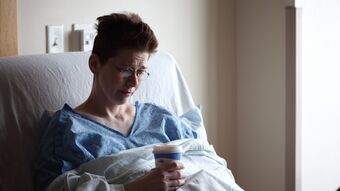 This week the Oireachtas Committee on Justice refused to progress the Dying with Dignity Bill any further.
The Bill was tabled by People Before Profit TD Gino Kenny and progressed to Committee Stage, after the Dáil voted to pass it at Second Stage by 81 to 71 votes last October.

Since then, the Justice Committee had been conducting 'pre-legislative scrutiny' on the Bill, in order to determine if it should proceed to Committee Stage. However, today's report makes it clear that it will not be progressing any further.
Bill had strong opposition
The Bill was heavily criticised by medical professionals, including experts in palliative medicine. Nearly all the medical submissions to the Committee were against the Bill.
It was also criticised for having a lack of safeguards by the Irish Human Rights and Equality Commission and several disability advocates came down very strongly against the Bill.
The report also noted some sobering submissions made to the Committee:
What hap­pens now?