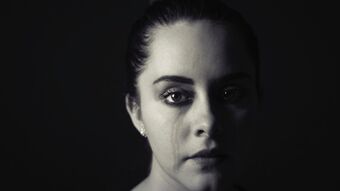 Today is World Day Against Trafficking in Persons. Established by the United Nations, July 30th is a day recognised annually to 'raise awareness of the situation of victims of human trafficking, and for the promotion and protection of their rights.'
Today is a day to shine a light on those who are being exploited and abused.
Human trafficking is the fastest growing criminal industry in the world. Every country in the world is affected by human trafficking– whether as a country of origin, transit or destination for victims. No country is immune, and as a global problem- it requires a global response.
When the world stopped during Covid-19- human trafficking did not stop. According to the UK Independent Anti-Slavery Commissioner, the pandemic heightened risks for those already exploited, increased the risk of exploitation and disrupted response efforts. Human traffickers are opportunistic and the pandemic provided perfect conditions to exploit vulnerable individuals for financial gain. It also made victims more vulnerable to re-trafficking.
The International Labour Organization (ILO) estimates that approximately 40.3 million people are living in modern slavery today.
According to the United Nations Office on Drugs and Crime (UNODC) statistics, 50% of detected victims are trafficked for sexual exploitation and 38% for forced labour. For every 10 victims detected globally, five are adult women and two are girls. 1 in 4 victims of modern slavery are children.
Human trafficking continues to be a high-profit, low risk crime.
This year's theme for World Day Against Trafficking In Persons is, "Victims' Voices Lead the Way." It aims to put victims of human trafficking at the centre of the campaign to end trafficking- to let their voices inform, shape and lead anti-trafficking efforts across the world.
How can we learn from their experiences?
How can we provide better support to victims during their recovery?
How can we see the perpetrators of this abuse brought to justice?
How can we put a stop to this exploitation once and for all?
When I think about 'Victims' Voices' leading the way I'm struck by the trauma infused hope.
The physical and emotional trauma that these victims will have experienced at the hands of their abusers – and yet the hope that things can change and that this isn't the end of their story.
Their voices have the power to shape policy, to bring rescue to others, and to see traffickers brought to justice. We must listen to and learn from them as we strive towards creating a 'World Without Trafficking.'
How can their voices be heard, however, if we don't support and empower them to use their voices?
We have an obligation to provide victims of trafficking and modern slavery with the support they need as they embark on their journey of recovery following rescue.
Confirmed victims of modern slavery need security and stability. This includes safe accommodation, medical treatment, legal advice, counselling and guidance. Without this, they are left to fend for themselves, at risk of destitution and homelessness and vulnerable to being re-trafficked.
CARE have been calling on the Government to support Lord McColl's Modern Slavery (Victim Support) Bill, which would guarantee victims in England and Wales at least 12 months of holistic support.
We are joined by a coalition of anti-trafficking organisations, as part of the Free for Good Campaign, who are urging the Government to do the same.
A victim centred approach to ending trafficking includes putting victims' recovery needs at the heart of law and policy.
We must continue to advocate for better support for victims, not just on World Day Against Trafficking in Persons- but everyday.
We must choose to see and listen to these victims. Choose to act to improve support for victims, and choose to make ending modern slavery and human trafficking a priority.
Written by Lauren Agnew, CARE's Human Trafficking Policy Officer