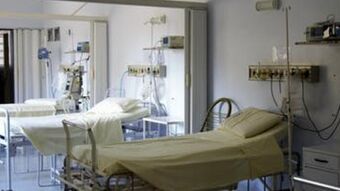 Ajury of islanders in Jersey has voted in favour of legislating assisted suicide and euthanasia.
The Citizens' Jury on Assisted Dying, established by the Government of Jersey earlier this year, voted by a margin of 8 in 10 to allow people over the age of 18 who are terminally ill or suffering unbearably to have help to commit suicide, or be euthanised by doctors.
It is the first time that such an exercise in a UK territory has been carried out. A fuller report by the Assembly is expected in September. Jersey's Government will then lodge a proposal in the States Assembly to pave the way for legal assisted suicide.
Today, critics of the move pointed out that voting by citizens in Jersey was not properly informed. Professor Katherine Sleeman, an expert in palliative medicine at King's College London, Tweeted:
"Can't find any info on what safeguards were discussed - perhaps the deliberations assumed safety? (big assumption). Anyway, I am oddly (because I don't support legalisation of AD) encouraged by the findings - laws based on arbitrary boundaries are illogical and unworkable."

James Mildred, Chief Communications Officer at CARE, commented: