Press release: Bill to close online pornography loophole welcomed by campaigners
Online Safety
9 June 2021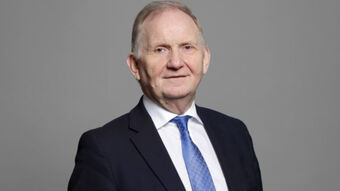 Legislation that would close a dangerous loophole allowing children to access pornography sites has been welcomed by campaigners.
A Private Member's Bill to enact Part 3 of the Digital Economy Act, legislation approved by Parliament in 2017 but never brought into force, had its first reading in the House of Lords today.
Enacting Part 3 would place a duty on commercial pornography websites to verify the age of their visitors and establish a regulator, empowered to take robust action against any site showing illegal 'extreme pornography', linked to sexual violence against women and girls.
CARE statement
James Mildred, Chief Communications Officer at the charity CARE, which worked with politicians on the provisions in the Digital Economy Act, said:
"This member's legislation is absolutely vital. If passed, it will close a dangerous loophole that leaves children across the UK in danger of stumbling across pornography. It would also lead to tougher action against sites that publish extreme and violent pornography, proven to fuel degrading attitudes towards women and, in the worst cases, inspire actual sexual violence.
"The government claims that its online safety plans will address the problem of children accessing pornography. But the truth is the draft Online Safety Bill actually offers weaker protections for children from online porn. There is a loophole, and it needs closing. The online safety plans will also take years to implement. We have legislation on the statute book right now, ready to go if Ministers push the button. For the sake of children and women, they must do so now."
Criticism
Pressure has been mounting on the government to implement Part 3 of the Digital Economy Act - even as an interim measure whilst its online safety regime is being prepared.
Earlier this month, a motion in the Scottish Parliament supported by 14 MSPs urged UK Ministers to act. Labour MSP Rhoda Grant said:
"How we keep our children safe online should be an absolute priority, so the failure to implement Part 3 of the Digital Economy Act 2017 is a terrible reflection on the UK Government.
"Access to some of the most violent forms of illegal pornography normalises violence against women and girls at a young age, and will perpetuate the scandal of women in our society suffering abuse, violence and sexual attacks.
"The long list of those calling for the implementation should be a wake up call that this legislation needs to be enacted and enforced immediately, and I wholeheartedly support this call to action."
In May, a letter to the Prime Minister signed by 60 groups and individuals including children's charities and women's groups warned that the failure to implement Part 3 has become "unsustainable":
"The last two months have raised very serious concerns about the safety of women and children in relation to sexual violence. While it is too early to talk in depth about what happened to Sarah Everard, it is clear from the outpouring of stories from women across the country following her death that a very large proportion of attacks on women are sexually motivated.
"We have also witnessed the impact of the 'Everyone's Invited' website, with over 10,000 rape culture testimonies and revelations about its impact on children through the recent Centre for Social Justice report."
"In this context, given the growing body of research (including research commissioned by the Government) demonstrating a clear association between pornography consumption and a higher incidence of violence against women and girls, the failure to implement Part 3, in the absence of alternative protections, has become unsustainable."
ENDS
Notes for Editors:
CARE is a well-established mainstream Christian charity providing resources and helping to bring Christian insight and experience to matters of public policy and practical caring initiatives. CARE is represented in the UK Parliaments and Assemblies.
For interview requests or more information please contact Jamie Gillies: jamie.gillies@care.org.uk // 07384467819
About Part 3 of the Digital Economy Act
Part 3 was supported by children's charities, women's groups, campaigners, and parliamentarians on all sides. However, it has never been brought into force. Now the government intends to repeal it through its new 'online safety' proposals.
Ministers claim that new online safety proposals supersede Part 3. However, the online safety proposals focus on platforms which host 'user generated content' and will not apply to all commercial pornography sites. It risks leaving a dangerous loophole in legislation.
Useful links:
Press release: Campaigners urge cross-party action to close 'dangerous porn loophole'
Timeline of events on age verification: CARE for Online Safety