Press release: Women's groups, children's charities, teachers & Peers urge PM to back porn curbs
Online Safety
10 May 2021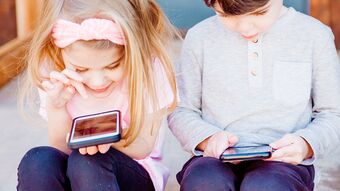 Women's groups, children's charities, teachers, campaigners, and dozens of Peers have asked the PM to enforce Part of the Digital Economy Act.

The legislation, which outlines age verification measures to prevent children from accessing explicit content and regulation of violent and extreme content, was approved by parliament in 2019 but Ministers decided not to enforce it, citing technical issues.

A letter to the PM organised by Baroness Floella Benjamin, and supported by 60 signatories including Javed Khan, CEO of Barnardos, Jonathan Baggaley, CEO of the PSHE Association, and Farah Nazeer, CEO of Women's Aid Federation of England, states:

"We write as a group of concerned women's organisations, headteachers, children's charities and parliamentarians to call on you to urgently implement Part 3 of the Digital Economy Act as an interim measure to help protect women and children between now and when your promised Online Harms legislation is in place.

"The last two months have raised very serious concerns about the safety of women and children in relation to sexual violence. While it is too early to talk in depth about what happened to Sarah Everard, it is clear from the outpouring of stories from women across the country following her death that a very large proportion of attacks on women are sexually motivated.

"We have also witnessed the impact of the 'Everyone's Invited' website, with over 10,000 rape culture testimonies and revelations about its impact on children through the recent Centre for Social Justice report."

"In this context, given the growing body of research (including research commissioned by the Government) demonstrating a clear association between pornography consumption and a higher incidence of violence against women and girls, the failure to implement Part 3, in the absence of alternative protections, has become unsustainable."

The letter is also endorsed by campaigners Ioannis Dekas and Ava Vakil who are claimants in judicial review proceedings against the government, lodged last week.

The JR alleges that Ministers have failed to protect women and children by not implementing Part 3 of the Digital Economy Act. Paul Conrathe, solicitor with Sinclairslaw, is bringing the legal action. He told the Telegraph:

"The first point is that it is an abuse of power in preventing part 3 of the Act coming into effect. The second point is the obligation under the human rights act to protect children from online harms. There is a lacuna of protection that could last for years.

"We have an acknowledged problem that we could do something about now as a first step but we are doing nothing. On any view it is likely to be at least another two years before any new online safety act takes effect, it may be longer. Five years is a very long time in the life of a teenager for whom the prevalence of online pornography is having an effect on a daily basis."

The government is expected to announce promised Online Harms proposals on Tuesday. The groups argue that Part 3 of the Digital Economy Act must be enforced before the online harms regime, which could take several years. The letter continues:

"The provision of protection for women and children is not simply important from 2024. That will be too late for some women and children. We implore you to...move immediately to implement Part 3 as an interim measure, so women and children can enjoy the vital protections it affords in the second half of 2021, in 2022 and in 2023. The additional protections provided through the Online Harms regime can be added when they are ready."

ENDS
Notes for Editors:
For interview requests or more information please contact Jamie Gillies: jamie.gillies@care.org.uk // 07384467819