Press release: Campaigners urge cross-party action to close 'dangerous porn loophole'
Online Safety
18 May 2021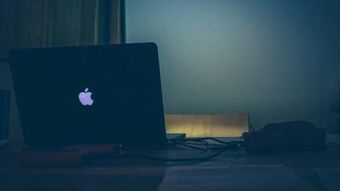 Christian campaigners are urging MPs across the political spectrum to come together to see a dangerous porn loophole closed.
The UK Government's draft Online Safety Bill , published last week would remove age verification safeguards approved by Parliament in 2017, targeted at all commercial pornography websites.
Although never enforced, the measures would have required mandatory age checks on all commercial sites. Sites which failed to verify the age of users would be hit with fines.
Yesterday, the Age Verification Providers Association, the NSPCC and Labour's Shadow Culture Secretary Jo Stevens condemned the government for failing to enforce and now moving to repeal the measures, warning that children are being left exposed to explicit content.
Conservative MP Miriam Cates also raised the issue in Parliament, during a debate on the Queen's Speech. Ms Cates said:
"The emergence of the Everyone's Invited platform has highlighted the frightening number of sexual abuse crimes being committed against women and girls. The Government recently released a report on the relationship between pornography use and harmful sexual attitudes and behaviours, and it concluded that there was "substantial evidence" of an association between viewing pornography and harmful behaviour towards women. Women and girls in this country will not be safe until our children are protected from the destructive effects of pornography.
"I welcome the laying out of the online harms Bill in the Queen's Speech and its publication in draft, but even if it passes swiftly through Parliament, realistically we are perhaps two or more years away from the protections being enacted. Part 3 of the Digital Economy Act 2017, which would enforce age verification for access to pornography sites, is ready to go, so I urge the Government to implement that legislation now. Even if doing so is only a temporary measure until the passing of the online harms Bill, can we really wait any longer to provide protection for our children?"
James Mildred, Chief Communications Officer at CARE, commented:

In October 2020, a Savanta ComRes poll of British adults found significant support for age verification measures. The poll of more than 2,100 adults showed two thirds of respondents – 63% - believe age verification controls should be introduced immediately. This rose to 74% when 'don't know's' were excluded.
Mr Mildred added:

ENDS
Notes for Editors:
CARE is a well-established mainstream Christian charity providing resources and helping to bring Christian insight and experience to matters of public policy and practical caring initiatives. CARE is represented in the UK Parliaments and Assemblies.
For interview requests or more information please contact Jamie Gillies: jamie.gillies@care.org.uk // 07384467819