2020 had highest ever number of abortions since Abortion Act
Abortion
10 June 2021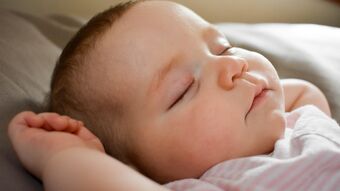 Break­down of statistics
209,917 a year amounts to 575 abortions a day, 23 an hour.
The abortion rate for women aged under 18 has decreased compared to 2019 but has increased for women over 35 (from 9.7 to 10.6 per 1,000 between 2019 and 2020).
99% of abortions in England & Wales were funded by the NHS in 2020, with 77% of abortions taking place in the independent sector.
81% of abortions in 2020 were for women whose marital status was given as single, a proportion that has remained roughly constant for the last 10 years. 51% were to women whose marital status was given as single with a partner.
In 2020, 98.1% of abortions (205,930) were performed under ground C, which is where continuing a pregnancy would present a threat to the woman's physical or mental health. 99.9% of abortions carried out under ground C alone were reported as being performed because of a risk to the woman's mental health. These were classified as F99 (mental disorder, not otherwise specified).
There were 3,083 abortions performed under ground E in 2020, which are performed because of fetal abnormality at any gestation. There were 229 (7%) ground E abortions at 24 weeks and over.
In 2020, 42% of women undergoing abortions had had one or more previous abortions.
Women living in the most deprived areas are more than twice as likely to have abortions than women living in the least deprived areas. The rate in the most deprived decile is 26.8 per 1,000 women, compared to 12.1 per 1,000 women for women living in the least deprived areas.
Link to DIY home abor­tion policy
It's not clear exactly why abortion rates have increased, but one cause could be the introduction of the Government's DIY 'pills in the post' abortion scheme during the first lockdown.
Initial statistics released during the period of January to June 2020 (when the scheme was introduced) had an increase of over 4000 abortions more than the same period in 2019, thus suggesting this may have led to a surge in abortion rates.
The Government held a public consultation on whether to make this scheme permanent, and the outcome of this is still to come.
The increase in abortions for women over 35 could also be linked to the two child benefit cap.
CARE has previously reported on the links between abortion and the controversial policy, which is also acknowledged by abortion providers.

Cam­paign­ers want more extreme abor­tion laws