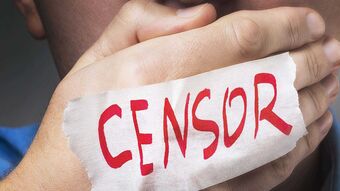 CARE has issued a series of free speech warnings over the Government's strategy for preventing people being drawn into terrorism.
In its submission to the Independent inquiry into the Prevent strategy and how it works, CARE argued that the main issue with the strategy is that it lacks focus and tries to cover terrorism, violent terrorism and all forms of extremism.
The Prevent Strategy is one of four elements of CONTEST, which is the UK Government's counter-terrorism strategy. It aims to stop people becoming terrorists in the first place.
Wide­spread cri­ti­cism of Prevent
The lack of clarity and focus of Prevent has led to it being used inappropriately in ways which can seriously undermine free speech.
CARE's submission follows a recent high-profile example of Prevent being used in the case of Rev Dr Bernard Randall who was reported to Prevent after delivering a sermon defending the rights of pupils to question LGBT policies at the school where he was a chaplain.
This referral led to a police assessment which, unsurprisingly, advised that the matter did not meet the threshold for a Prevent referral.
It's a prime example of confusion over the scope of Prevent, which means scarce resources are used in cases which having nothing to do with actual terrorism.
Concerns about Prevent have been raised by:
Free Speech at the heart of a truly lib­er­al democracy
Defining extremism and especially non-violent extremism is extraordinarily difficult. What one person deems as extreme, another will see as common sense and vice versa. It is surely not the role of the state in a democracy to determine what is common sense and what is not. Such an approach is completely inconsistent with human rights and free speech.