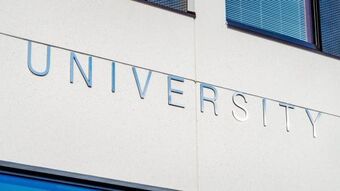 New legislation to safeguard free speech on campuses has been lodged in the UK parliament, after growing concern about the silencing of challenging and unorthodox views. The Higher Education (Freedom of Speech) bill will require universities, colleges, and – for the first time – student unions to protect and promote free speech.
The bill would establish a new complaints scheme to allow the censoring of students, academics or visiting speakers to be reported and investigated by the Office for Students. Individuals who have been denied the right to free speech on campus will also have the right to seek compensation through the courts.
Commenting on the bill, Universities Minister Michelle Donelan said: "The values of freedom of speech and academic freedom are a huge part of what makes our higher education system so well respected around the world." She explained that the bill would not only protect free speech, but "promote it too", adding: "After all how can we expect society to progress or for opinions to modernise unless we can challenge the status quo?"
Education Secretary Gavin Williamson said: "Our legal system allows us to articulate views which others may disagree with as long as they don't meet the threshold of hate speech or inciting violence. This must be defended, nowhere more so than within our world-renowned universities.
"Holding universities to account on the importance of freedom of speech in higher education is a milestone moment in fulfilling our manifesto commitment, protecting the rights of students and academics, and countering the chilling effect of censorship on campus once and for all."

A spokesman for CARE said:
"Freedom of speech and expression – fundamental rights – have come under an astonishing attack in recent years, particularly in universities, exactly the kind of institutions where free, open debate is to be encouraged. And Christians are often silenced due to the counter-cultural nature of their views on matters such as life and sexual ethics.

"At CARE, we are deeply concerned by this gradual erosion of civil liberties and Gospel freedoms. We hope that the passage of robust new Higher Education provisions and the work of the Office for Students will result in positive change in educational settings."