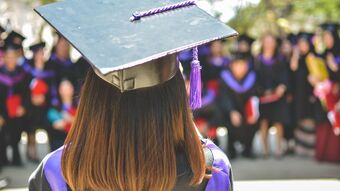 Top universities in the UK have pledged to protect free speech following concerns about censorship and 'no-platforming' on campuses.
The Russell Group, which represents 24 of the most prestigious UK universities, has said its members will continue to safeguard academic freedom and free speech.
A statement from the organisation, backed by vice-chancellors at institutions including Oxford and Cambridge, says:
"Facilitating an environment where all students and staff are able to inquire, study, and discuss is a responsibility our universities take extremely seriously. Russell Group universities work closely with staff, students' unions and other organisations to defend and maintain freedom of expression on campus."
It continues: "Our universities provide a wide range of fora where free and frank intellectual exchanges take place and the diverse views of individuals are tolerated, whilst also assuring the safety of students, staff and members of the public."

In February, Education Secretary Gavin Williamson announced a series of proposals to strengthen academic freedom at universities in England, including the appointment of a "free speech champion" who will investigate potential infringements.
Under the plans, a new free speech condition would be placed on universities for them to be registered in England and access public funding. The Office for Students regulator would have the power to impose fines on institutions who trample upon free speech.
CARE's Jamie Gillies welcomed the step: