MPs vote to give NI Minister sweeping new powers to impose abortion provision
Abortion
28 April 2021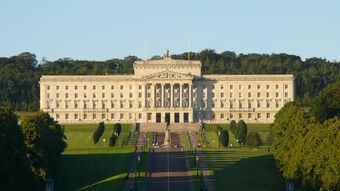 Last night, MPs voted 431-89 for new regulations that give the Secretary of State for Northern Ireland sweeping new powers to expand abortion provision across NI.
The vote followed a debate on Monday afternoon by MPs who sit on the First Delegated Legislation Committee where several MPs piled pressure on the UK Government's over the new regulations.
Speaking during last night's debate, Miriam Cates MP said:
Northern Ireland MP Carla Lockhart said:
Before the vote, CARE spoke out and warned the regulations were an 'assault on devolution'. The charity's CEO, Nola Leach, said:
What hap­pens now?
Members of the House of Lords will vote on the regulations later today.
A number of 'wrecking amendments' have been tabled by Lord Morrow, Lord Shinkwin and Baroness O'Loan. If they pass, the regulations will fall.
Please pray with us that Peers will reject these unwarranted regulations.