Press release: UK Govt abortion regulations dubbed 'assault on NI devolution'
Abortion
26 April 2021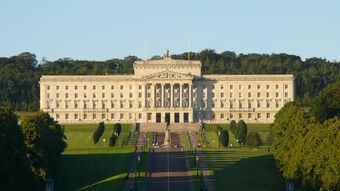 Controversial regulations that hand sweeping powers to the UK Government on abortion provision in Northern Ireland have been described as an "affront to the devolution settlement".
The Westminster Abortion (Northern Ireland) Regulations 2021 allow the Secretary of State for Northern Ireland to bypass NI Ministers and the NI Assembly to compel the provision of abortion services in the Province – despite abortion being a devolved matter.
They are to be debated in the Commons this afternoon and in the Lords later this week, with both houses expected to approve the secondary legislation.
The regulations are intended to override a decision by NI Health Minister Robin Swann not to actively commission abortion services in NI following a change in the law in 2020.
Abortion was legalised in Northern Ireland whilst the Assembly was dissolved through an amendment to the Northern Ireland (Executive Formation) Act 2019.
Speaking ahead of this afternoon's debate, Nola Leach, CEO of Christian Action Research and Education (CARE), commented:

ENDS
Notes to editors:
For interview requests or more information please contact Jamie Gillies: jamie.gillies@care.org.uk // 07384467819
CARE is a well-established mainstream Christian charity providing resources and helping to bring Christian insight and experience to matters of public policy and practical caring initiatives. CARE is represented in the UK Parliaments and Assemblies.