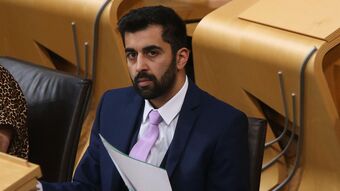 Last night saw MSPs engage in a fiery debate for more than four hours on free speech protections and whether sex should be added as a protected characteristic to protect women from hate.
Amendments to add sex as a protected characteristic, alongside age, disability, transgender identity and sexual orientation failed to pass despite some powerful speeches in favour from Johann Lamont MSP, Elaine Smith MSP and Joan McAlpine MSP.

Sadly, 'dwelling defence' amendments also failed to pass, despite strong support. This was one of the major concerns raised by the Justice Committee when the Bill was scrutinised at Stage 2.
Adam Tomkins' dwelling defence amendment came closest to passing and was narrowly defeated with 53 votes in favour and 69 against.
Humza Yousaf, the Justice Secretary's free speech amendment passed unanimously and an extra amendment by Adam Tomkins MSP was also agreed to. This will include a reference in the Bill to Article 10 of the European Convention on Human Rights which 'allows for the expression of information or ideas that offend, shock or disturb'.
The debate went on for so long that the vote has been delayed until Decision Time today at Holyrood, which is expected to begin at approximately 6:40pm.
Responding to the debate, CARE for Scotland's Parliamentary Officer, Michael Veitch, said: