Dramatic reduction in family breakdown in Britain thanks to stronger marriages, new evidence shows
Marriage and Family
3 March 2021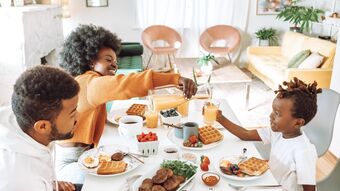 According to the latest statistics on British families and households, stronger marriages have led to a dramatic reduction in family breakdown over the last decade.
The figures, released from the Office for National Statistics, show that households in Britain have shifted over the last decade, and there are now more people cohabiting and more people living alone.
However, as the Marriage Foundation points out, behind this statistic is an important trend: the proportion of lone parent families is now at the lowest level since the 1990s. In 2020, lone parent families made up 21.8% of UK families with children. This is one sixth down on the peak rate of 26% in 2012.
Why is this happening?
The Marriage Foundation examine why this trend this is occurring, when cohabiting is on the rise and cohabiting couples who don't get married are more likely to split up.
They explain that because there are four times as many married families as cohabiting families, this drives the overall level of family stability. Thus, even if cohabiting is on the increase, family breakdown is reduced because there are more married families.
This reduction in the number of lone parent families also correlates with previous research conducted by the Marriage Foundation. According to research by its director, Harry Benson, and Professor Steve McKay, the proportion of teenage children not living with both parents has fallen from over 40% in the 2000s to 36% in 2016.
The main takeaway is that, although marriage may be declining in popularity, the overall proportion of married families is increasing because fewer married couples split up. This ultimately shows that the success of married families in Britain leads to less family breakdown.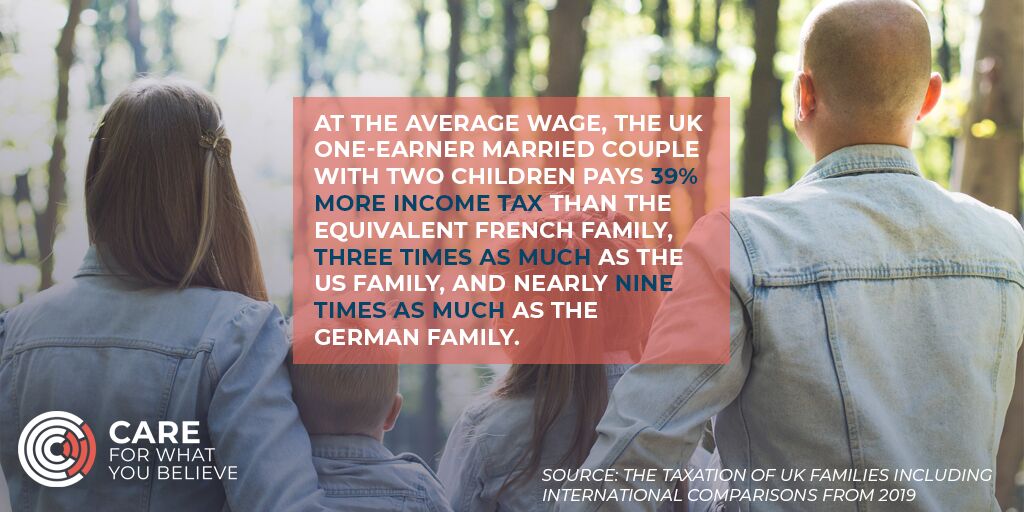 CARE's work sup­port­ing families
CARE continues to work in the UK Parliaments, upholding marriage and strengthening families.
Since 2008, our research has consistently highlighted that one-earner families bear a heavier share of the tax burden in the UK than in other countries. This is true for both single parents and one-earner couples.
Last month, we released our annual report, The Taxation of UK Families, with a webinar for MPs hosted by Miriam Cates MP. The report highlights the UK's hyper-individualistic form of taxation meaning single earner, low-income families are treated unfairly.
The key recommendation the report makes is that the Chancellor of the Exchequer should announce a study into putting income tax on a household basis.

If the Government want to act to prevent family breakdown, it is clear from these latest ONS statistics that strengthening marriages is a key way to do that. Taking the financial burden off single earner, low-income families and amending the tax system so it supports families better, would be an obvious step towards achieving this goal.