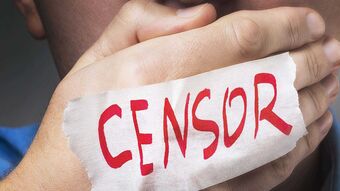 MSPs on the Justice Committee at the Scottish Parliament debated amendments to the Scottish Government's controversial hate crime bill today.
A week ago, the Justice Secretary Humza Yousaf tabled an amendment protecting 'discussion and criticism' of transgender identity.
However, in a last minute twist, this amendment was suddenly withdrawn by the Government.
Mr Yousaf instead promised to try and build consensus around a brand new free speech protection clause which would be broad enough to encompass all the protected characteristics in the bill.
Strong concerns were expressed during the debate about the difficulty of crafting any such amendment and doing so in a rushed manner because of the bill's timetable.
What hap­pens next?
On Tuesday 9 February, the whole Scottish Parliament will be given the chance to debate amendments to the hate crime bill.
While there are some good amendments which would help safeguard Christians and others from unnecessary prosecution, major concerns remain.
The row over the free speech amendment on trans-ideology is a reminder of how contentious the bill is.
There is also the ongoing concern about the lack of a dwelling defence. This is something included in the Public Order Act for England and Wales and safeguards people from prosecution for comments made in their own homes.
Despite pressure from opposition MSPs over this safeguard's absence from the bill, so far Mr Yousaf has given no indication he intends on budging.