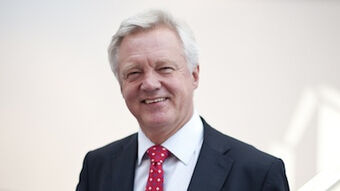 Backbench Tory MP David Davis has brought forward a bill which would place a duty on universities to respect free speech.
Speaking in the Commons on Tuesday afternoon, Mr Davis addressed the Deputy Speaker from the back on the Government side of the House.
He began by extolling the importance of different freedoms and the vital role they've played in the history of the United Kingdom.
The most important of these freedoms, according to the former Brexit Secretary is free speech, which is fundamental to everything we have, everything we are and everything we stand for.
Reaching back into history, the blue-suited MP went back to the 1689 Bill of Rights which enshrined freedom of speech into law.
Free speech is under threat
Free speech is under threat, however and it is under threat in the very places where it should be most 'treasured', namely universities.

Davis said the 'cancel culture' sought to 'obliterate the views' of people it disagreed with, rather than challenging them in open debate.
"There is a corrosive trend in our universities that aims to prevent anybody airing ideas that groups disagree with."
Notable examples of individuals who have been no-platformed include Jermaine Greer, Peter Tatchell, Amber Rudd and Peter Hitchens.
The impact of allowing this trend to continue would be 'catastrophic' for academic freedom.
To counter this, Mr Davis said lessons had to be learnt from other countries where freedom of speech is better protected.
His bill would place a duty on universities to respect free speech and introduce penalties for those that did not.
Free­dom of Speech Uni­ver­sit­ies Bill
The bill passed unopposed and now moves to second reading.