MPs Criticise Govt Over Pornography Age Checks Failure
Online Safety
20 November 2020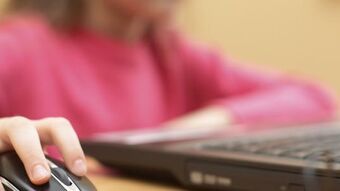 On Thursday, MPs took part in a backbench business debate on online harms in the House of Commons.
From across the House, MPs raised numerous issues, from child sexual exploitation, which is being fuelled by live streams online, to the widespread availability of violent, commercial, online porn.
Dame Diana John­son MP
Dame Dianna Johnson MP argued that there is an online harm the government could act immediately to protect children from.
She was referring to the availability of online, commercial porn, which is often violent. Three years ago, MPs and Peers approved regulations to introduce age verification with the express purpose of protecting children from this material.
In her speech, Dame Johnson said:
Recent polling for CARE highlighted that the majority of parents want age verification to be introduced now, rather than any further delays.
The Government said when it dropped the age verification scheme that it would use the online harms bill to address the problem of commercial online pornography.
However, written answers to questions since then suggest whatever is proposed will not be as robust and therefore as effective as the legislation MPs and Peers have already passed.
Fiona Bruce MP
Fiona Bruce MP, meanwhile, a long-time friend of CARE's and a champion on age verification and robust action to protect children from online harms echoed Ms Johnson's comments.
She strongly urged the Government to implement age verification as soon as possible, rather than waiting for the new online harms bill.
She said:
Nick Fletch­er MP
Car­oline Ansell MP
Caroline Ansell MP also argued the Government was failing to make use of existing legislation which could be used to protect children from online porn:
Jim Shan­non MP
DUP MP Jim Shannon called the Government's failure to implement age verification a 'disaster':
CARE's Response
There is clearly cross-party support for introducing age verification now, rather than waiting for the new online harms bill. The Government has not yet responded to its White Paper consultation on the new online harms bill. Even though the Minister said it would do so before the end of the year with new legislation is 2021, it will take months or even years before the law is properly implemented. Meanwhile, children continue to access commercial, online pornography with alarming ease. Parliament has passed age verification regulations and the technology exists to implement it. So the failure to introduce age verification is a moral failure as much as a failure of leadership.
As our CEO, Nola Leach, argued in Politics Home in September, the only thing worse than not delivering robust online protections for children, is having the ability to do so and still not getting it done.
Keep the pres­sure up