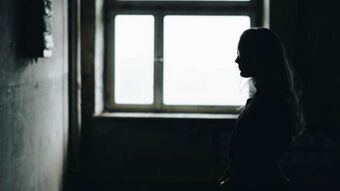 Today during a debate at the Northern Ireland Assembly, MLAs approved a motion calling on the UK Government to support the Modern Slavery (Victim Support) Bill. While the bill would apply in England and Wales, it would also have positive consequences for victims in Northern Ireland as well.
Tragically, human trafficking happens in Northern Ireland and in 2019/20, 76 individuals (adults and children) entered the National Referral Mechanism, (NRM is the formal Government process set up to identify and support victims of human trafficking in the UK), having been identified as potential victims of human trafficking. This compares to 59 in 2018/19 and 36 in 2017/18.
The debate was on a motion in the name of Joanne Bunting MLA, Gordon Dunne MLA and Paul Givan MLA.
Pro­gress Made In Tack­ling Human Traf­fick­ing In North­ern Ireland
Thanks to the ground-breaking Human Trafficking and Exploitation (Criminal Justice and Support for Victims) Act of 2015, Northern Ireland has incredibly robust laws in place.
In fact, Northern Ireland's law is, according to Lord Kennedy, "generally regarded as more superior to the legislation in force here in England and Wales".
Unlike in England and Wales, victims are entitled to a statutory period of support and the purchase of sex is also a criminal offence in NI.
MLAs were debating a motion which read as follows:
Watch The Full Debate Below
Mod­ern Slavery (Vic­tim Sup­port) Bill
CARE is currently supporting Lord McColl's Modern Slavery (Victim Support) Bill which would give confirmed modern slavery victims 12 months minimum support and leave to remain. Not only will this increase the likelihood of victims moving on with their lives, it will also give them greater confidence to testify in courts of law against their traffickers which in turn, will lead to more prosecutions.
The immigration status granted to victims o human trafficking is an issue that's reserved by Westminster. It's a crucial factor in the longer-term recovery of victims. The Modern Slavery (Victim Support) Bill has been designed to address some of the most significant challenges facing victims.
It would provide victims would statutory support for potential victims in England and Wales during the NRM process and at least 12 months of longer-term tailored support for confirmed adult victims following the NRM.
Secondly, the Bill would impact the immigration status of victims of human trafficking in Northern Ireland. Victims in NI would receive immigration leave in two circumstances: firstly, while an individual receives discretionary support under section 18(9) of NI's Human Trafficking Laws or secondly if a NI victim meets certain criteria, they could receive leave to remain and access to public funds for at least 12 months.
By passing the motion, MLAs have sent a very powerful signal to Westminster and to the British Government that long term support for victims is hugely important.
Anti Slavery Day
2020
CARE Ses­sion: Human Trafficking
During the summer, in CARE Sessions, we explored the cause of human trafficking. Host James was joined by International Justice Mission's Euan Fraser to discuss the challenges and the ways you can respond. Watch the Session below.