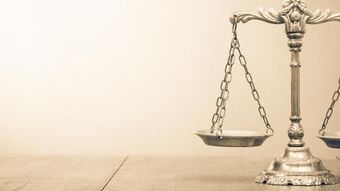 The professional body, representing many of Scotland's top lawyers has strongly criticised the Scottish government's proposed new hate crime law.
The Faculty of Advocates said the bill would have:
The lawyers also warned that the bill could lead to malicious complaints being made which would cause:
The faculty's criticisms follows those of the Law Society of Scotland which said recently that the bill contained major flaws.
Grow­ing cri­ti­cism of the laws
Campaigners, Police Scotland, academics, the Catholic Church and the Free Church have all raised significant concerns.
CARE submitted a response to the Justice Committee on the proposed bill and warned the legislation would seriously undermine free speech.
POD­CAST: Defend­ing Free Speech in Scotland