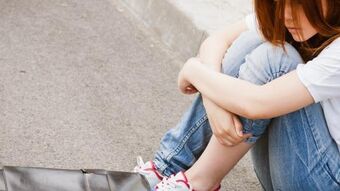 During the second reading of the UK Government's Immigration and Social Security (EU Withdrawal) Bill in the House of Lords on Wednesday, a number of Peers raised the issue of modern slavery.
The Bill will remove all EU-derived rights from domestic law as the United Kingdom continues the process of leaving the European Union.
During the debate, Peers raised numerous concerns about the potential implications of this and a good number flagged the issue of modern slavery victims.
At the moment, rescued victims in England and Wales do not receive guaranteed support. While the Modern Slavery Act is a fine piece of legislation, in this regard it is lacking.
This is not the case in Scotland and Northern Ireland where parallel human trafficking laws do provide statutory assistance for rescued victims.
One of the consequences of removing all EU-derived rights from domestic law is that EU's Human Trafficking Directive, which in Article 11 says victims must receive support, will no longer apply.
This leaves rescued victims in England and Wales with even fewer legal rights than before. Not only will there be no Directive to provide them with some assurance, there's the ongoing lack of statutory support on offer.
In this context, Lord McColl's Bill is of particular importance. His Modern Slavery (Victim Support) Bill would give victims 12 months support as a minimum. This support includes financial assistance, housing and advice.
Lord McColl urged the Government to give time for his bill to be debated, while other Peers, such as Lord Morrow spoke out in support as well.
CARE is part of the free for good campaign, a coalition of charities and organisations supporting the Bill and working to give victims more support.
A recent report suggested there could be at least 100,000 people in modern slavery in the UK, although in reality the figure could be even higher.