New Poll Shows Huge Public Support for Gambling Law Reforms
Gambling
2 July 2020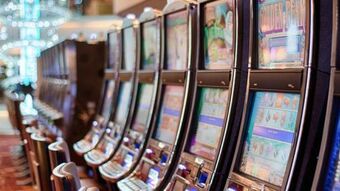 The overwhelming majority of people in Northern Ireland support reforming the country's outdated gambling laws, according to a new poll.
LucidTalk, the Belfast-based polling company conducted the survey on behalf of CARE NI, a social policy charity campaigning for gambling law change and there were 1,878 responses.
The results come as punters are set to return to betting shops across Northern Ireland as they re-open today (3 July) following the coronavirus lockdown.
When asked what best described their position, a staggering 92% said maximum stakes and prizes online should be regulated by law, while only 8% said there should be no limit.
There is also widespread support for a mandatory levy on betting companies which would force them to contribute more towards treatment for gambling related harms.
In total, 90% of respondents either strongly support (68%) or support (22%) the idea of a mandatory levy for gambling firms while only 5% were either strongly opposed or opposed to the idea of the levy.
Monies raised by the levy could be used to fund treatment of those with gambling addictions and also further research into the causes of problem gambling.
Northern Ireland's current gambling legislation dates back to 1985 and CARE NI is campaigning for fundamental changes to bring the law into line with the digital age.
In 2017, the Department for Communities found that Northern Ireland has a problem gambling prevalence rate of 2.3% - more than four times higher than England. The equivalent rate in England is 0.5%, in Scotland is 0.7% and in Wales is 1.1%.
CARE NI, which provides the Secretariat to the new All-Party Group on Reducing Harm Related to Gambling at Stormont, today urged the NI Executive to prioritise addressing gambling law reforms.
The Department of Communities held a public consultation last year on the issue, but the final report is yet to be published.
CARE NI's Public Policy Officer, Mark Baillie, said:
"Current gambling laws in Northern Ireland are hopelessly out of date and belong to a different era where online gambling didn't exist.
"But times have changed and the recent lockdown here in Northern Ireland has only increased the pressure on people with gambling addictions.
"The uncomfortable truth is that Northern Ireland has a real problem with gambling related harms and this means it's all the more urgent to reform our current laws.
"This polling very clearly shows doing so would be hugely popular with the general population with the clear majority supportive on stake and prize limits on online games regulated by law and a mandatory levy on betting firms.
"CARE NI responded to the Department of Communities consultation on problem gambling and we look forward to the results being published soon.
"Our politicians must make this issue a priority and address the exploitation of vulnerable people thanks to a poorly regulated gambling industry."
ENDS
Notes to editors:
For interview requests or more information please contact James Mildred: james.mildred@care.org.uk // 07717516814
CARE is a well-established mainstream Christian charity providing resources and helping to bring Christian insight and experience to matters of public policy and practical caring initiatives. CARE is represented in the UK Parliaments and Assemblies.
A photo of Mark Baillie is attached.
The polling results are also attached.
Report shows Northern Ireland has four times as many problem gamblers as England - https://care.org.uk/news/2017/05/new-report-shows-northern-ireland-has-more-than-four-times-as-many-problem-gamblers-as-england
Last year, the Department of Communities ran a public consultation on gambling law change - https://care.org.uk/news/2019/12/care-ni-welcomes-new-gambling-consultation