CARE NI Welcomes New Gambling Consultation
Gambling
17 December 2019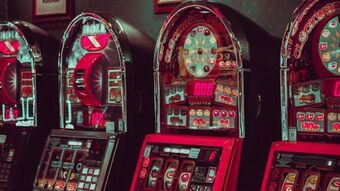 The Department of Communities has launched a fresh consultation on gambling law and policy in Northern Ireland which could pave the much for much needed reform.
The consultation runs from December 16 to February 21, 2020 and covers a wide array of issues including casinos, online gambling and research, education and treatment for individuals suffering from problem gambling.
Last September, CARE NI revealed that the Department planned to hold the consultation after receiving written correspondence from the Department's Permanent Secretary which confirmed the plan.
The Northern Ireland Office has previously said that NI has an 'extraordinary' rate of problem gambling which makes the new consultation even more significant.
Today, CARE NI said the current law on gambling in NI was 'badly failing individuals and families' and the charity also added that it hoped the result of the public consultation would be new laws that protect vulnerable problem gamblers.
Mark Baillie, CARE NI Policy Officer, said:
"This consultation is a welcome step forward from the Department of Communities.
"It is well known problem gambling can have a devastating impact on individuals and families. It can lead to financial problems, family breakdown and in extreme cases it can even lead individuals to take their own lives.
"The current law is no longer fit for purpose and real people right across our society are suffering as a consequence.
"Northern Ireland has proportionally the highest problem gambling prevalence within the United Kingdom.
"Yet despite this fact, we do not have joined up thinking across Government here to respond to the challenges this poses.
"We sincerely hope the outcome of this consultation will be much needed reform that will prioritise the needs of those who are vulnerable to problem gambling and will seek to put in place robust protections for them."
ENDS
Notes to editors:
For interview requests or more information please contact James Mildred: james.mildred@care.org.uk // 07717516814
CARE is a well-established mainstream Christian charity providing resources and helping to bring Christian insight and experience to matters of public policy and practical caring initiatives. CARE is represented in the UK Parliaments and Assemblies.
The consultation can be accessed here: https://www.communities-ni.gov.uk/consultations/consultation-regulation-gambling-northern-ireland
In September 2019, CARE NI revealed that the Department of Communities planned to hold a consultation on gambling laws: https://www.care.org.uk/news/latest-news/care-ni-welcomes-plans-hold-new-consultation-%E2%80%98gambling-issues%E2%80%99
In the last Parliament, MPs also debated the issue of problem gambling in Northern Ireland: https://www.care.org.uk/news/latest-news/mps-call-urgent-reform-nis-outdated-gambling-laws
The Northern Ireland Office said in a recent report that NI has an 'extraordinary' rate of problem gambling: https://www.care.org.uk/news/latest-news/northern-ireland-has-%E2%80%9Cextraordinary%E2%80%9D-rate-problem-gambling-says-northern-ireland
The NIO Report into Gambling in NI can be read here: https://assets.publishing.service.gov.uk/government/uploads/system/uploads/attachment_data/file/829465/To_publish_online_-_report_pursuant_to_section_3_11__Northern_Ireland__Executive_Formation_etc__Act_2019_-_Gambling.docx.pdf
NI has four times as many problem gamblers than in England: https://care.org.uk/news/latest-news/new-report-shows-northern-ireland-has-more-four-times-many-problem-gamblers-england