Big rise in number of problem gamblers seeking help during lockdown
Gambling
21 July 2020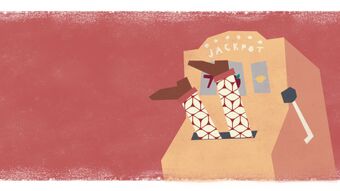 There's been a surge in the number of problem gamblers across the country during the coronavirus lockdown, according to a front line charity.
The Gordon Moody Association, which runs residential treatment programmes for people with serious gambling addictions said the number of interactions with people suffering from gambling related harms had risen from 30 a month to 1,000 a month, during April to June.
Chief Executive of the charity, Matthew Hickey said:
Over the lockdown, data suggests that overall gambling rates have fallen, but at the same time the activity among regular customers increased and online casino revenues grew.
Ask your MP to Act Today